Gaming PC Builds – October 2014
Jump to a specific budget build -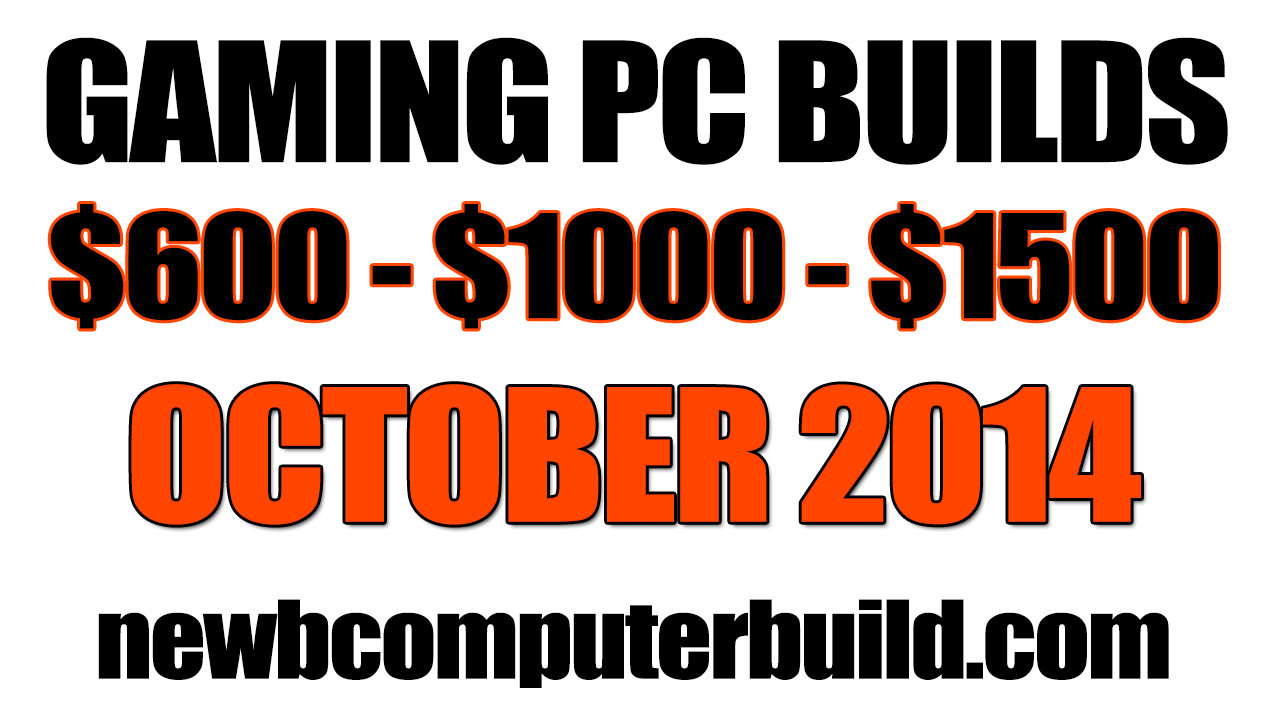 Gaming PC Builds of the Month Introduction:
October 2014 has been a great month for the three ($600, $1000 & $1500) builds included in the monthly gaming pc builds of the month here at Newb Computer Build. All of the builds have been revamped in one way or another and the major reason is due to NVIDIA's recent release of their GTX 970 & 980 graphics cards, which provide a huge performance boost for the builds you'll find below.
The builds you will find below include a budget $600, $1000 and $1500 build. These builds are capable of gaming on extreme settings of 2560×1600 (even on multi monitor setups), 1920×1080 and medium to high settings at 1920×1080 respectfully in most games as the builds get higher in cost. If you have a different budget in mind, there is an included hardware alternatives table located below each build's writeup below, or you can always leave a comment in the comments section and I will try to get back to you as soon as possible.
If you are in the market for a brand new budget gaming pc build, then fret no further and read on below for the October 2014 gaming pc builds of the month. Do remember that these builds are not constrained purely to their respective budgets and that they are flexible depending on your gaming hardware needs, price changes and personal preference.

October 2014 PC Builds ( $1506 )
Gaming PC Build Recipe:
Game with Extreme settings at resolutions of 2560×1600, 1920×1080