This article is part of Newb Computer Build's "How to: Build a Gaming PC" guides to choosing your PC hardware for your Gaming PC builds. Here, you will find out how to choose a hard drive for your Gaming PC Build. Choosing a hard drive is one of the less complicated pieces of hardware to choose when building your own gaming pc, but there are a few terms you should be aware of, as well as a few factors you may want to keep in mind when purchasing a new hard drive.
In this article I will start off by describing what exactly a Hard Drive is, followed by the terms you should be familiar with when browsing for a new hard drive, and concluding with a few steps you should follow while looking for a new hard drive.
What is a "Hard Drive"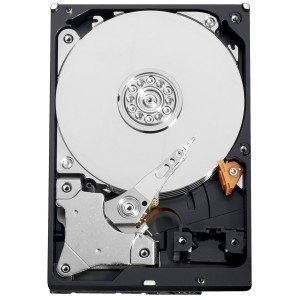 The Hard Drive acts as a storage device for your computer that can read and write data. So basically a hard drive stores all of your files, games, programs etc. Hard Drives can be found in any number of devices such as mobile phones, and laptops, however here we are interested in choosing a hard drive for our gaming pc. You can purchase hard drives in a number of different sizes, and which size you purchase will be totally up to you depending on how much you will be storing on your gaming pc (how many games, videos, music, pictures and files in general). As well there are different types of hard drives, hard drive speeds, and hard drive interfaces that you will also want to keep in mind. So lets take a look at some terms you should be familiar with.