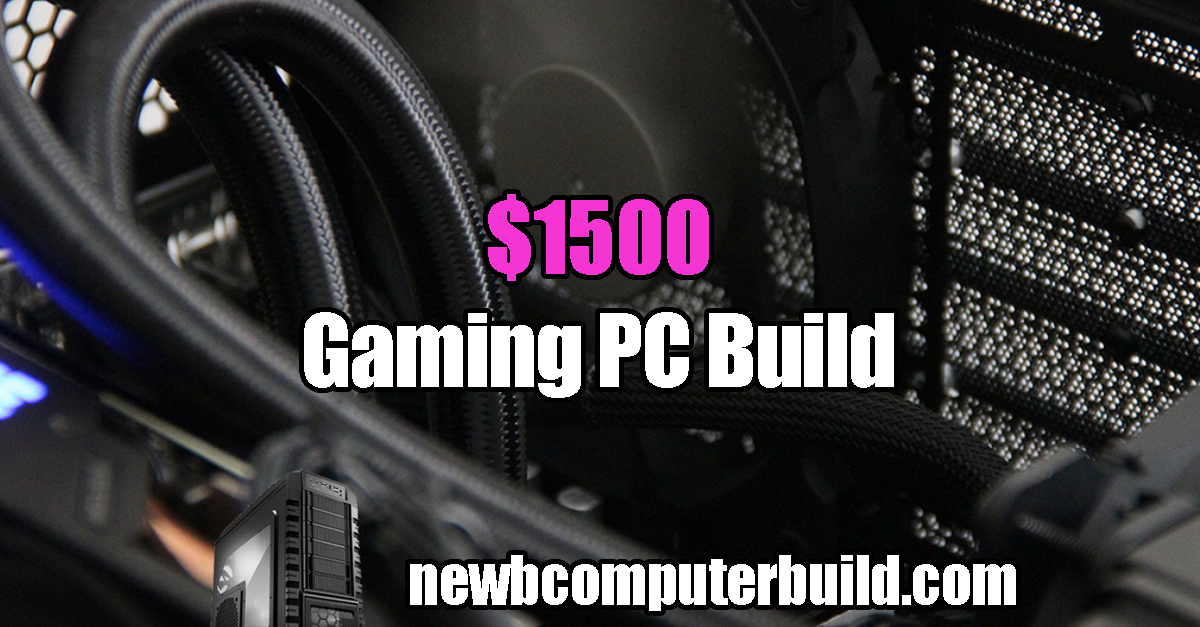 Build Overview
Looking for a spiffy $1500 gaming pc build? Then you are in the right place. Here you will find the very best up-to-date $1500 budget gaming pc builds updated monthly here at Newb Computer Build. If you are in the market for a pc build for around $1500, then you should be able to expect gameplay that exceeds expectations at resolutions of high FPS 2K resolutions into 4K. That is being able to play pc games at well over 60FPS at 1080p, and 1440p resolutions - so do check the type of monitor you'll be using.
The hardware below is chosen based on two main things, performance, and quality for the best possible price. All of the hardware is conveniently linked to Amazon.
Best of luck when planning your next gaming pc build and should you have any questions feel free to get in touch. If you are in the market for another budget you can also check out the other gaming pc build budgets.
The Best $1500 Gaming PC Build 2021
Performance: Game with Extreme settings and High FPS at resolutions of 1920x1080 (1080P) & 2560x1440 (1440p) + good gameplay at 4K
*This Gaming PC Build is powered by the AMD Ryzen 5600X CPU and an RTX 3070 Graphics Card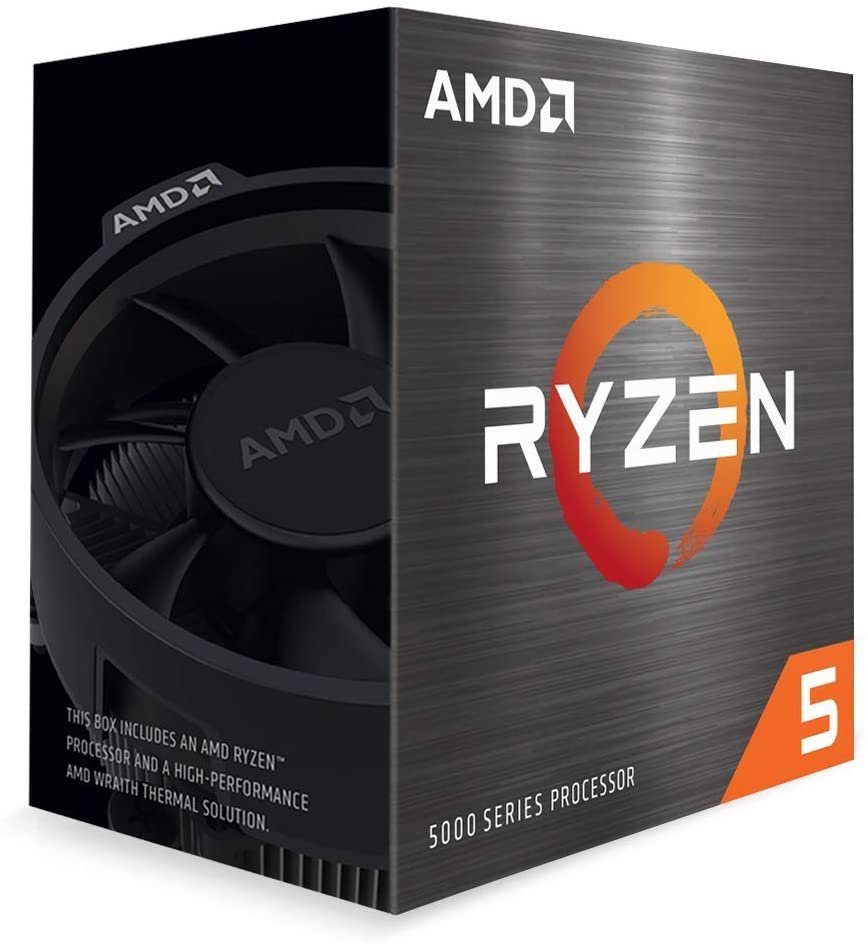 *Cost has gone down making this a very strong contender to its Intel competitor the i5 -11600K
AMD's fastest 6 core processor for mainstream desktop, with 12 processing threads

Can deliver elite 100+ FPS performance in the world's most popular games

Bundled with the quiet, capable AMD Wraith Stealth cooler

4.6 GHz Max Boost, unlocked for overclocking, 35 MB of cache, DDR-3200 support

For the advanced Socket AM4 platform, can support PCIe 4.0 on X570 and B550 motherboards
Amazon Price: $299.99
2. Cooler: Stock AMD Wraith Stealth Cooler
The Ryzen 5600X is an amazing CPU in so many ways, in that it doesn't necessarily need to be overclocked and comes with a great Wraith Stealth Cooler, this saves you with a little more cash for other upgrades!
Supports 2nd and 3rd Gen AMD Ryzen/ Ryzen with Radeon Vega Graphics desktop processors for AM4 socket

Supports ddr4 memory, up to 4400+(oc) MHz

Audio boost 4 technology with nahimic 3 software enhancement for immersive experiences

Frozr heatsink with patented fan design – propeller blade technology and double ball bearings

Pre-installed IO shielding is grounded and protects the IO ports from potential electrostatic discharge damage from the external environment
Amazon Price: $159.99
Cost (Amazon): $1269.99 (Keep in mind MSRP would put this card at $499)
*Note: Stock on GPU's has been limited, BUT stock does seem to be shifting to actually being available. The linked RTX 3070 is in stock at the time of posting this update, however, it is pricy. You can also try these alternative GPUS:
ALTERNATIVE GRAPHICS CARD CHOICES for the $1500 PC BUILD (in stock at posting)
16GB of RAM is the perfect spot for any high-end gaming pc - included is a 16GB kit of Crucial Ballistix 3600Mhz Gaming Kit - the perfect speed of RAM for this build.
Amazon Price: $84.99

Capacity: 1TB but Up to 2TB with sequential reads/writes up to 2400MB/s/1900MB/s

NVMe PCIe interface, marking the next step in storage innovation

Includes SSD management software for performance optimization, data security, and firmware updates

5-year limited warranty
Amazon Price: $83.99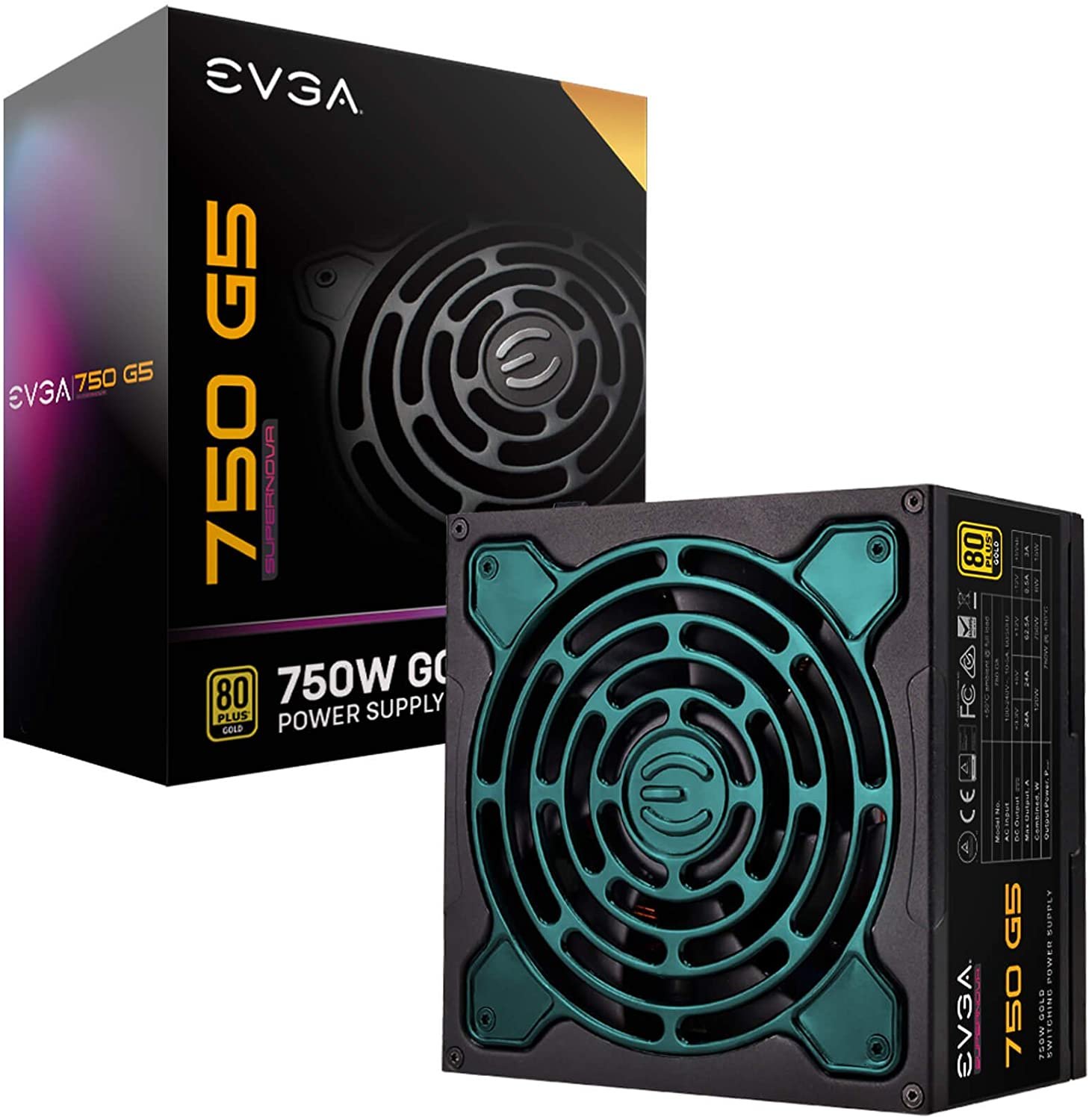 80 plus Gold certified, with 91% efficiency or higher under typical loads

Fully modular to reduce clutter and improve airflow

100% Japanese capacitors, active clamp +DC-DC converter design to improve 3.3V./ 5V. Stability

Fluid Dynamic Bearing fan and EVGA eco mode for ultra-quiet operation and increased lifespan

NVIDIA SLI & AMD Crossfire Ready

Fully Modular to reduce clutter and improve airflow
Amazon Price: $109.99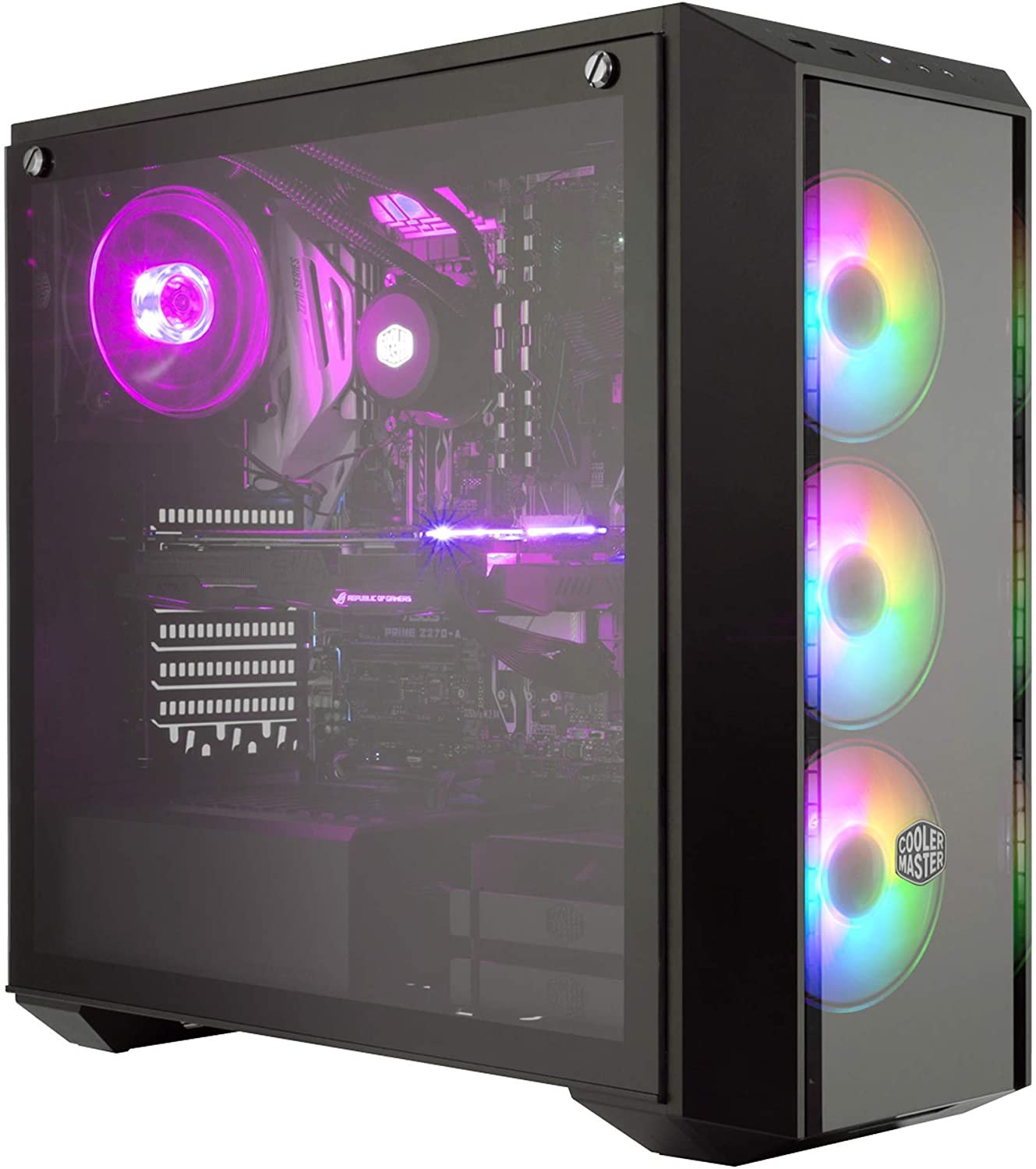 Adaptable Layout: Adaptable Layout: Cutouts on the motherboard tray provide ample clearances for specialized builds to fit up to a 10.5" E-ATX motherboard

DarkMirror Front Panel: Shade light through the DarkMirror front panel for a sharper contrast of the ARGB fans

ARGB Lighting System: The pre-installed ARGB fans can be managed by either the motherboard or an included controller, connected by the included splitter, to create a comprehensive ARGB lighting system

Tempered Glass: Gaming hardware, custom-loop cooling, and the pure pride of the builder is shown in panoramic view through an edge-to-edge tempered glass side panel

Versatile Cooling Options: Support a total of six 120mm fans, front and rear radiator placement to ensure no compromise on cooling performance
Amazon Price: $89.99
ESTIMATED PRICE (December 2021): $2013 (With Current GPU Cost) - $1242 (If GPU at MSRP) -
The Best $1500 Gaming PC Build Details
The above gaming PC build is the best possible build you can get for $1500 for gaming, which will get you amazing performance in higher resolution pc gaming.
We have now introduced the brand spanking new Ryzen 5 5600X CPU to the $1500 gaming pc build, which is AMD's fastest 6 core processor with 12 processing threads. The Ryzen 5 5600X is a newer CPU and has performed phenomenally in gaming benchmarks, offering a 4.6GHz max boost, which is unlocked for overclocking. Plus, it should now be widely available in stock, versus previous months.
Paired with the Ryzen 5 5600X CPU, is also a very exciting inclusion - the  RTX 3070 graphics card. This card can easily max games out in any game at 1440p and plays well into 4K resolution, hitting easily 60fps in some mainstream games. I have some good news, graphics cards are no becoming more abundant -- but very slowly. If you look above there are recommendations for some alternative graphics cards, but there are RTX 3070's in stock!
The motherboard included if an MSI MPG X570 Gaming Plus Motherboard, which is an X570 motherboard capable of so much. Including next-generation PCIe 4.0 M.2 (two of them), USB 3.2 gen 2, and so much more. See the full specifications at MSI.com.
Supports AMD Ryzen™ 5000 Series/ 2nd and 3rd Gen AMD Ryzen™ / Ryzen™ 4000 G-Series / Ryzen™ with Radeon™ Vega Graphics and 2nd Gen AMD Ryzen™ with Radeon™ Graphics Desktop Processors for AM4 socket
Supports DDR4 Memory, up to 4400+(OC) MHz
Lightning Fast Game experience: PCIe 4.0, Lightning Gen4 x4 M.2 with M.2 Shield Frozr accessory, StoreMI, AMD Turbo USB 3.2 GEN2
Frozr Heatsink Design:  Designed with the patented fan and double ball bearings to provide the best performance for enthusiast gamers and prosumers.

 

 

Set Core Power Free: Extended Heatsink Design, Core Boost, Digital PWM IC, 8+4 pin CPU power connector, Game Boost, DDR4 Boost
MYSTIC LIGHT: 16.8 million colors / 29 effects controlled in one click. MYSTIC LIGHT EXTENSION supports both RGB and RAINBOW LED strip.
AUDIO BOOST 4: Reward your ears with studio grade sound quality for the most immersive gaming experience
Dragon Center: A brand new software which integrates all MSI tools like GAME MODE, VOICE BOOST, LIVE UPDATE  with user friendly user interface.
The $1500 pc build sports a total of 16GB of Crucial Ballistix 3600 Mhz Memory. For storage, included is a Crucial P2 1TB NVMe SSD, which isn't bad for a budget NVMe drive and definitely not bad if you are used to standard SATA SSD's.
To power, this superb pc build, the Included power supply this month is the EVGA G5 Super Nova 750W -- a fully modular gold-rated psu  with up to 91% efficiency in power usage.
The PC case included is a Cooler Master MasterBox Pro 5 ARGB pc case. The Cooler Master MasterBox Pro 5 has a fine mesh front panel with very good airflow and an aRGB lighting system for a fully customized lighting experience. Learn more at coolermaster.com. 
Upgrades for the Best $1500 PC Build
The above build should fit nicely into a $1500 pc build budget, however, what if you have more to spend or want some upgrade ideas for in the future when you do have more to spend - well that's where the best $1500 PC Build alternatives come into play.
The below hardware upgrades are compatible with the above pc build should you need more CPU, GPU, memory, cooling or storage performance.
Best of luck building your best possible $1500 gaming pc build this 2021. If you have any questions be sure to leave a comment or simply join our Facebook Group to help grow a great gaming pc build community: Gaming PC Builders Facebook Group.