Crucial has just entered the portable SSD market and have just announced the release of their brand new Crucial X8 Portable Solid State Drive, stating "The Crucial® X8 Portable SSD delivers top performance and incredible value". The X8 is also being noted for being almost twice as fast as any other portable similar SSDs on the market right now (technically 1.8x).
By twice as fast, I mean up to a quoted 1050 MB/s.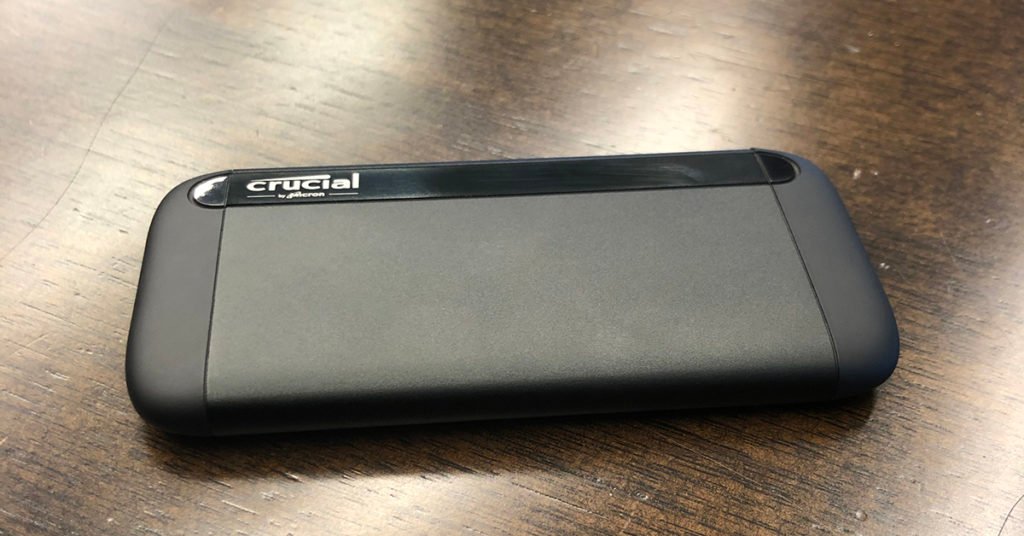 And has the following technical specifications:
Phenomenal read speeds up to 1,050MB/s
Capacities of 1TB or 500GB
Compatible with a broad range of computers, tablets, smartphones, and gaming consoles via USB
Stylish design with anodized aluminum unibody core
Drop-proof up to 7.5 feet, extreme temperature-proof, shock-proof, and vibration-proof
Backed by a three-year limited warranty
Crucial X8 SSD Benchmarking
This is where I got to have some fun and dive straight into the Crucial X8 and see if it could get even close to what Crucial was quoting.
What I have, is the Crucial X8 1TB SSD, which essentially is a great little portable NVMe type SSD that almost delivers what it says it's quoted read and write speeds should be. Check out the video to see what I get in my tests and where I actually recommend the Crucial X8 as a viable portable storage solution.
As a quick summary – the Crucial X8 is said to get read speeds up to 1050MB/s and we got 984.25MB/s – which is GOOD.
Why not get an enclosure and simply purchase an M.2 Drive like the Crucial?
This is a very valid question, as you could get the Crucial P1 for about $95 and an enclosure for under $20, giving a full Portable SSD solution for about $120, which isn't a bad deal.
When posed with the question, a representative from Micron/Crucial mentioned that the mileage may vary on external enclosures as the chipsets don't always match and that the Crucial X8 has been designed as a unit, engineered to withstand temperature fluctuations and chip compatability. PLUS — The Crucial X8 is built as a unit and has been tested for an up to a 7.5 foot drop (on carpet) — of which I have yet to confirm, but I am enthused by their transparency.
The Crucial X8 – A Quick Overview/Unboxing and Final Thoughts
As stated in the video Crucial does state that the X8 can survive a 7.5-foot drop, and I was so very tempted to try this – perhaps in the future. Overall, the X8 is perfect as a self-powered portable storage device that is literally the size of a small chocolate bar that can easily slide into your pocket and can transfer large file sizes at 984.25MB/s, which literally makes transferring or editing things like video files straight on this tiny device video and large files a breeze.