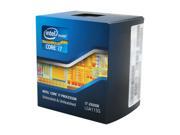 Hello everyone, and welcome to the new year 2011. I have updated the tier four and tier five of the gaming builds sections. The greatest improvements were the additions of the new Intel Sandy Bridge processors the Intel Core i5-2500, Intel Core i5-2500K, Intel Core i7-2600, and Intel Core i7-2600K. With the addition of these Sandy Bridge chips comes an array of improvements within the chipsets alone such as greater processing speed bumps from the older Intel i5 and i7's used in previous builds, the integrated GPU (not specifically for gaming, but does makes lower end external GPU cards useless in about the $40-$60 range; this is particularly important for building new HTPC's), and Quick Sync (good for quickly transcoding videos to portable devices). I know the previous two additions to Sandy Bridge are not specifically important to gaming, but Sandy Bridge is the best CPU on the market to date for gaming: Check out the Sandy Bridge gaming benchmarks using The Intel Core i5 2500K and Intel Core 2600K at Anandtech testing a list of 10 popular games.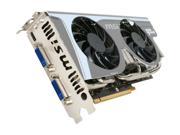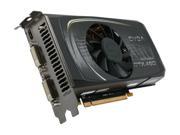 Aside from the processor I had to add a 1155 socket compatible motherboard to both builds as this is required by the new Intel Chipsets, so I chose the ASRock P67 PRO3 ATX Intel Motherboard
as it is very affordable and is a decent quality P67 board. Further more I chose the MSI N460GTX Twin Frozr II SOC GeForce GTX 460 (Fermi) 768MB 192-bit GDDR5 PCI Express 2.0 x16 HDCP Ready SLI Support Video graphics card for the fourth tier build, and the EVGA GeForce GTX 460 (Fermi) SSC+ 01G-P3-1380-KR Video Card
for the fifth tier build which will both give you a great starting point at which to purchase your graphics cards. If you want a visual perspective on where graphics cards are currently standing in terms of ranking, TomsHardware has a fantastic article titled Best Graphics Card For The Your Money: January 2011.
Furthermore, I have also did quite a few additions to the Budget Yielding Alternatives sections to allow more selection and personalization to your gaming rigs including some solid state drives, and more case selection. Cases I find are always the hardest to choose as there are fewer reviews on them, so I have chosen some of the best quality ones I could find for values of money within the $50 range, and just over $100 dollar range. Both the builds respectively have also seen a price drop of approx. $10 for the fourth tier, and a huge jump from $950 to $855 for the fifth tire build while having a great improvement in quality.
So if you want to check out both the build they can be found at:
Thanks,
Corey