PC Build Navigation:
Are you looking to build a gaming pc? Welcome to the best September 2019 Gaming PC Build of the Month — a monthly update brought to you by Newb Computer Build where every single month, we update our builds so that they are to most up to date, and the highest performing, while keeping you within budget.
There are a few updates for September 2019, so keep scrolling. If you are new here, then you are most likely researching your first or next gaming pc build, so have your budget in mind and choose which is best suited for your gaming goals and how much you realistically have to spend. Have a question? No problem, leave a comment!
Looking for other budgets? First, you are more than welcome to adapt any of the below builds by swapping hardware based on your budget (make sure everything is compatible!). And you can check out the hardware alternatives tables included in every single build in this article for upgrade ideas — which can be if you have more than the allocated budget to spend or for upgrade ideas in the future.
If you are not sure which pc build is right for you based solely on your budget, then here is a quick breakdown on which build may be a right fit for you:
$1500 PC Build: For gaming at 2K resolutions into 4K
$1000 PC Build: For gaming MAX settings at 2K resolutions
$700 PC Build: For gaming at MAX settings 1080p resolutions into 2K
Best of luck building the best possible gaming pc build this September 2019!
---
Bookmark our Best Gaming PC Builds for 2019 Page to Keep up to Date With the Monthly Gaming PC Builds, or subscribe here.
---
The Best $1500 Gaming PC Build | September 2019
Performance: Game with Extreme settings and High FPS at resolutions of 1920×1080 (1080P) & 2560×1440 (1440p) + good gameplay at 4K
*This PC Build is powered by the AMD Ryzen 7 3700X CPU and RTX 2070 SUPER
The world's most advanced processor in the desktop PC gaming segment
Can deliver ultra-fast 100+ FPS performance in the world's most popular games
8 Cores and 16 processing threads, bundled with the AMD
Wraith Prism cooler with color-controlled LED support
4.4 GHz Max Boost, unlocked for overclocking, 36 MB of game Cache, ddr-3200 support
For the advanced socket AM4 platform, can support PCIe 4.0 on x570 motherboards
Amazon Price: $374.99
2. Cooler: Stock Wraith Cooler
The Ryzen 3700X is an amazing CPU in so many way, in that it doesn't necessarily need to be overclocked and comes with a great Wraith Prism Cooler, this saves you with a little more cash for other upgrades!
AMD AM4 Socket: Ready for 3rd and 2nd Gen AMD Ryzen™ processors
Enhanced power solution: 8+4 DrMOS power stages, ProCool connectors, alloy chokes and durable capacitors for stable power delivery
Industry-leading cooling options: Comprehensive controls for fans and AIO pump, via Fan Xpert 4 or the acclaimed UEFI
ASUS OptiMem: Careful routing of traces and vias to preserve signal integrity for improved memory overclocking
Next-gen connectivity: Supreme flexibility with PCIe 4.0, dual M.2, USB 3.2 Gen 2 ports
Aura Sync RGB header:
Synchronize RGB header with a vast portfolio of compatible PC gear, including next-gen addressable RGB strips
Learn more at asus.com.
Amazon Price: $167.00
The RTX 2070 SUPER is a fantastic graphics card that provides great pc gaming performance at resolutions from 1080-, 1400p and well into 4K should you want to. The 2070 SUPER is better than the 2070, with a GeForce RTX 2080 sized cooler.
Amazon Price: $489.99
16GB of RAM is the perfect spot for any high-end gaming pc and the Corsair Vengeance LPX kit is a great choice (two sticks fo 8GB).
Amazon Price: $74.99
The WD Blue is currently priced quite well and also comes in a 2TB version.
Amazon Price: $109.99
A great, quality power supply that give you all the juice you need to power this pc build with a high efficiency 80 PLUS Gold Certified stamp of approval. Included is a zero RPM fan mode giving you a quiet cooling experience.
Amazon Price: $129.89
Beautifully crafted and engineered to maximize cooling potential with its amazing expansion flexibility, the Enthoo Pro is the budget friendly full-tower from Phanteks. This is the perfect case for the $1500 gamin pc build.
Amazon Price: $99.99
ESTIMATED PRICE: $1451 (September 2019)
Overview | Best Gaming PC Build for $1500
The $1500 gaming pc build for September includes an AMD Ryzen 3700X CPU paired with a powerful RTX 2070 SUPER graphics card, making this a very powerful gaming pc. Seriously, this build is probably way more than a typical gamer needs and should be considered the best of the best unless you are wanting to get into seriously high-end 4K gaming — in that case, simply consider upping the graphics card to something like an RTX 2080 or RTX 2080 Ti.
To read the full overview visit the Best $1500 Gaming PC Build Page
Also, check out the hardware alternatives for each build in this article by visiting the full overview page. The $1500 can be further upgraded with other hardware like a higher performing graphics card, more RAM, a better performing storage solution or higher-performing CPU cooler.
---

The Best $1000 Gaming PC Build | September 2019
Capability: Game with Extreme settings at 1920X1080 (HD) resolutions up to Higher Settings at 2560×1440 (2K)
Powered by an AMD Ryzen 5 3600X and the RX 5700 8GB Graphics Card
The newer AMD Ryzen 5 3600X is a phenomenal gaming processor for the cost. Straight out of the box, it can beat the Intel 9600X in many tasks in gaming and productivity and includes a stock cooler.
Amazon Price: $239.99
2. Cooler (Included): Wraith Spire Cooler
The AMD 3600X comes with a stock cooler that is more than enough.
Price: Included
This is a fantastic B450 motherboard, that is both an affordable and feature rich board to pair with the AMD 3600X CPU. Keeping in mind that it is a B450 motherboard, it may require a BIOS update initially.
Amazon Price: $114.99
The RX 5700 GPU is the card offers solid gaming performance at 2K resolutions or high FPS resolution at 1080p.
Amazon Price: $329.99
8Gb of RAM is a perfect amount for this gaming pc build, with plenty of room for more should you need later on.
Amazon Price: $39.99
The Western Digital is a good SSD and this particular one comes with 1TB of space.
Amazon Price: $109.99
650 Watts is enough juice for this gaming pc build.
Amazon Price: $103.00
This is a newer case from Apevia, that has a fresh cool look. Not to mention this case is extremely easy to build in, making it the perfect case for an all around case in terms of function and looks. There is a full size side window with a smoky tint for that extra cool overlay look at your hardware from the outside.
Amazon Price: $63.99
Estimated Cost (September 2019): $1000.95
Overview | $1000 Best Gaming PC Build 2019
The $1000 build for September 2019 includes a Ryzen 5 3600X CPU, which straight out of the box performs better than the previously included Intel i5 9600K and even comes with a stock cooler that will be more than enough to cool this pc build down efficiently. The real performance driver behind this build is the included RX 5700 8GB graphics card
This $1000 pc build will play games smoothly at high refresh rate 1080p gameplay and really well into 1400p resolution gameplay.
To read the full overview visit the Best $1000 Gaming PC Build Page
If you visit the full overview for the best $1000 build you'll also find hardware alternatives and upgrades. This can be upgraded hardware including a better graphics card, more memory, or even more storage space should you need it.
---

The Best $700 Gaming PC Build | September 2019
Capability: Game at Smoothly with High settings and FPS at 1920X1080 resolutions in most games.
Powered by the Ryzen 5 2600 CPU and an RTX 580 8GB Graphics Card
The Ryzen 5 2600 CPU is a superb value coming in with 6 CPU cores and 12 threads at 3.4Ghz. This is a solid gaming cpu that is priced really well.
Amazon Price: $129.30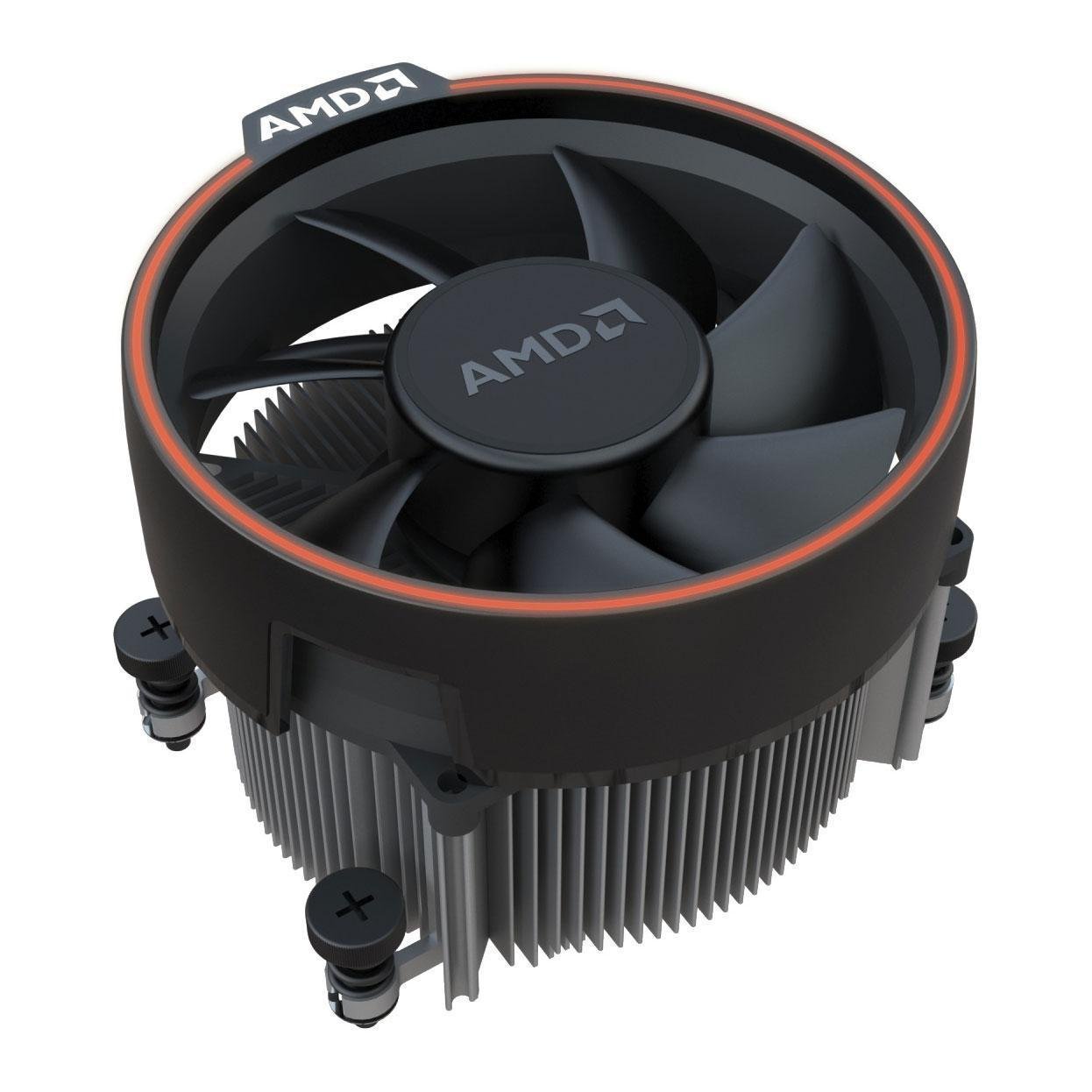 2. Cooler: Wraith Stealth Cooler (Included)
The Wraith Stealth Cooler is included with the Ryzen 5 2600
The ASUS TUF B450-Plus Gaming motherboard has the following specifications:
GPU Temperature Sensing & Fan Xpert 4 Core: Ensures every fan achieves the best balance of cooling performance and acoustics
TUF Protection: SafeSlot, ESD Guards, DDR4 overvoltage protection, Digi+ VRM, and stainless-steel back I/O for long-term reliability
Military-grade TUF Components: TUF LANGuard, TUF Chokes, TUF Capacitors, and TUF MOSFETs for maximum durability
Exclusive DTS® Custom audio: Delivers positional cues to stereo headphones, helping you to pinpoint enemies and action
Aura Sync RGB: Synchronize LED lighting with a vast portfolio of compatible PC gear
Amazon Price: $110.99
The RX 580 is a fantastic graphics card that is plenty for those wanting a budget gaming pc build that can max most pc games out there at 1080p resolutions without a hiccup.
Amazon Price: $179.99
8Gb of RAM is the sweet spot for any gaming pc out there and should be all you need -- however there is always room to upgrade!
Amazon Price: $39.99
Western Digital has a good bang for your buck SSD storage solution -- 500GB should be plenty to start with, but for not much more you can bump up to a 1TB SSD
Amazon Price: $64.99
This Thermaltake 500W power supply does the trick for this $700 pc build and has an "unbeatable" value -- especially at it's current cost.
Amazon Price: $41.42
Designed with transparent top and front panel sections, see the difference in cooling presentation fit for gamers.

Upgrade your solution: support up to 240mm radiator liquid cooling for ideal CPU cooling application, up to 360mm Long graphic card (without HDD cage)

Cooling options (Air and liquid): x 240mm radiator). 1 x 120mm radiator (rear), 2 x 120mm fans locations (top/front)

Features 1x USB 3.0 data transfer port + 2 standard USB 2.0 Ports + HD Microphone and headset jacks, and

3 year Warranty with excellent customer service team support
Amazon Price: $49.99
Estimated Price (September 2019): $617
Overview | Best Gaming PC Build for $700
The $700 budget gaming pc build is for those who just want to build a solid pc capable of maxing out games at standard HD 1080P resolutions. Included is an AMD Ryzen 5 2600 processor and RTX 580 graphics card. This build is probably most of what any very typical "I just want to game" gamers out there as it does max games out easily at 1080p standard HD monitor resolutions.
To read the full overview visit the Best $700 Gaming PC Build Page
The best $700 gaming pc build can be further upgraded, Visit the full overview page for a full overview of this build including suggestions for hardware upgrades including a higher-performing CPU, high performing graphics card for those more intense games or even a better pc case.
Gaming PC Peripheral Ideas (Monitors, Mice & Keyboards)
If you are new to pc building, you may not know that over and above the pc hardware included in the pc builds above, you will need some PC peripherals (keyboard, mouse and monitor) to actually take control of your pc and use it. And furthermore, you will need an operating system (ie. Windows 10).
Below are some solid options and examples for some gaming pc peripherals for your gaming pc build, which are chosen based on my opinions — you should keep in mind though, that there are many more options out there as well.
Gaming Keyboards
You can use pretty much choose any keyboard you want for your gaming pc, and sometimes keyboards are simply based on the users' preference. There are, however, are some things to consider for optimal gaming. Such as whether a keyboard is mechanical, or has the right look and feel you want.
Below are a couple of examples of some great gaming keyboards to go with any of the gaming pc builds above:
Gaming PC Mice
Gaming mice are probably the easiest of the peripherals to purchase as they can only get so complicated. You can look out for other quality indicators like Dots per inch (DPI), the higher being the more precise and most sensitive and other features like the ability to sign functions to buttons or change your DPI on the fly —
See below for a couple of gaming mice examples, the first is the Proteus, which I have loved for years and the second is a solid budget example.
Gaming PC Monitor
The main thing to keep in mind is that when choosing the right monitor to take note of the resolution and the refresh rate, as these are important things to keep in mind with regards to what your gaming pc build can support. The higher the resolution and the higher the refresh rate will require higher-end gaming hardware.
For example: In the gaming pc builds of the month you could get something like a 1920×1080 resolution monitor at 60Hz for the $700 pc build.
For the $1000 build you could get a 1920×1080 resolution monitor at 120hz, or a 2460×1440 resolution monitor at 60h. And for the $1500 gaming pc build, you could get a 2560×1440 resolution monitor at 120hz or a 4K resolution monitor at 60hz for the $1500 pc build.
One last thing to keep in mind is that monitors with G-Sync are best suited for builds using an NVIDIA graphics card and monitors with Freesync are best suited for monitors using AMD graphics cards.
Below you'll find several examples of monitors of various resolutions and refresh rates:
|   | Monitor Link | Price | Image |
| --- | --- | --- | --- |
| Monitor (2560X1440 at 155Hz) | Dell S2719DGF 2560 x 1440 Resolution with 16:9 Aspect Ratio, 1ms Response time | $309.98 | |
| Monitor (2560X1440 at 60Hz – Widescreen) | LG 25UM58-P 25-Inch 21:9 UltraWide IPS Monitor with Screen Split | $159.00 | |
| Monitor (4K at 60Hz) | Acer Predator XB281HK bmiprz 28-inch UHD (3840×2160) NVIDIA G-SYNC | $549.99 | |
| Monitor (1920×1080 at 75Hz) | | $136.99 | |
| Monitor (1920×1080 at 144Hz) | ViewSonic XG2401 24 Inch 1080p 1ms 144 Hz Gaming Monitor with FreeSync | $239.99 | |
Operating System | What will you run Your Gaming PC Build With?
You will need an operating system (OS) for your gaming pc build. If you don't already have one laying around, then you're going to have to purchase a standard OS such as Windows 10 or check out some other free alternatives that you could consider. Keep in mind that it is recommended to purchase Windows online or as a USB stick and install it that way as optical drives are not included in any of these builds and nor would you generally need one for any modern gaming pc.
Included below is a USB copy of Windows 10, which is probably what most people need. I have also included two other operating systems that are both currently free – so could be worth the time trying out. Ubuntu is a Linux based operating system and is open source. The last OS is SteamOS, which is also a Linux OS being developed by Valve Corporation.
Network Card/USB | Add Wireless Internet to Your PC Build
Not all gaming pc motherboards have wifi, in fact not many do unless you are willing to purchase a more expensive board. So if you want wireless internet (wifi), then you will need to either purchase a wireless PCIe card or USB dongle. Whichever you choose is up to you, but essentially a wireless PCIe card plugs directly into your motherboard and usually has antennas that come out of the back of your PC case, and a USB dongle simply plugs directly into your PC case via a USB port.
Below is an example of a PCI-E card that can be plugged directly into your motherboard or a UBS option that can be used in any USB port — both are modest in terms of network speed, so do get one based on what speeds your network supports.
Here are a couple of network hardware examples:
September 2019 Gaming PC Builds of the Month Overview Video
*Coming soon!