Recently Cooler Master hosted its most recent Case Mod World Series #CWM20 where they take submissions and compile some of the best of the best in terms of Gaming PC case modifications
This year they had over 90 projects submitted, which is great and the diversity in submissions is insane. I always think the individuals that work on these projects are incredible talents and they deserve to be profiled. So I'm going to profile this year's winners and hopefully, if you're planning a Gaming PC Case modification in your near future, these give you some creative inspiration.
I've always admired the raw talent of these individuals so a huge kudos to all of the following gaming pc case modders on their talent and inspiration.
Best Tower of the Year Award Winner
This award went to Modder EXPLORE MODDING and is called Project A.R.E.S
This mod includes the COSMOS C700m Chassis as the starting point, which was entirely torn apart inside. In this case, the motherboard tray has the power supply and wiring completely built into it, but what's so extremely cool about this case is that the tray is able to fully rotate a full 180 degrees and is motorized, so essentially rotates automatically.
There is also a water cooler, which is connected to the main case that is set up smartly to still allow the middle tray to fully rotate (quite the feat indeed).
The overall case mod is sci-fi-themed and is colored in a teal and an almost orange/brownish color and has a fiber optic front panel giving that give it the impression of a starlit sky. And the base of the case is made of acrylic that is lit up, which looks really sharp.
Best Scratch Mod Award Winner
This award went to Modder Nick Falzone Design and is called Project IKIGAI
This is a fine fine looking case with so much attention to detail. Just look at all of the fine work done on the wood pieces on this case, and the complete customization appeal it has through some great cnc work on the distro plates etc.
Everything on this case was done with purpose and has a very minimalistic, but professional finish in every aspect to its completion.
This case is an art piece of the greatest form!
Innovation & Design Award Winner
This award went to Modder Spirit in Motion and is called Project Maximum Bubble Mods
At a very first glance, you can see exactly why this one was crowned the Innovation and Design winner. What an absolutely amazing-looking gaming pc case mod. And at very first glance, this case gives me some serious Fallout vibes.
This case a fully customized case with some fine cnc work and a welded front cage with a very thick aluminum. On the outside of the case, there is some fine 3D print accentuation painted red to match the rest of the build.
And while this build gave me some serious Fallout vibes, there is a reason — as this build was inspired by the "Spirit of Motion" car, a classic 1939 automobile.
Best Craftsmanship Award Winner
This award went to Modder AK MOD and is called Project CYBERPUNK 2077 DECONSTRUCTION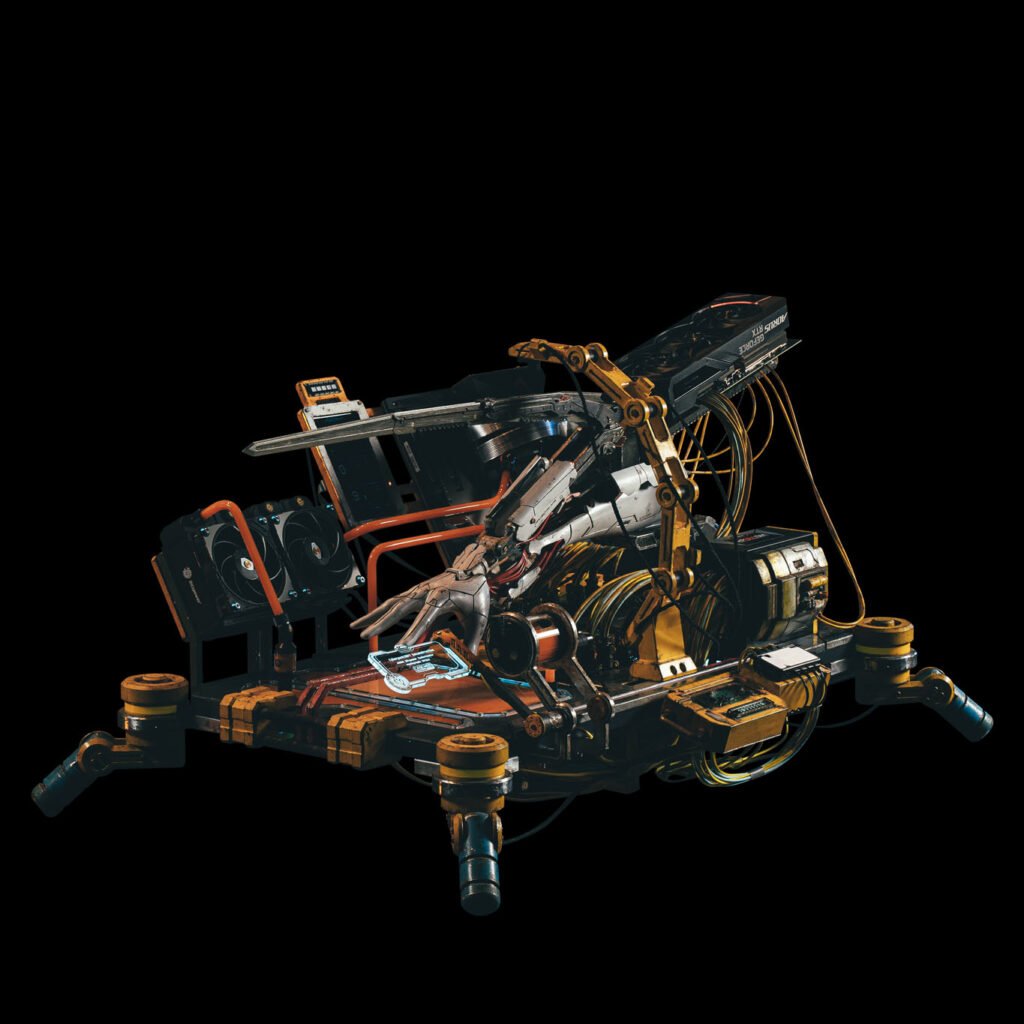 Holy crap this case is so cool. This case must have taken so much work and the amount of details and customized 3D printing required is phenomenal. And over and above that, there was so much in terms of CNC machining and very detailed painting.
The best part is the customized wiring, to give it the appearance as being a major part of the Cyberpunk theme.
Best Art Direction Award Winner(s)
This prize actually was shared by two winners:
This award went to Modder JDMF and is called Project JDMF SNEAKER
and this award went to Modder SA MOD and is called Project AMG PROJECT
First, the Sneaker pc case mod by JDMF is so interesting. Literally looking at it, you must be thinking how can this be a PC, but I swear, it is a fully functional PC in a shoe. This whole show was 3D printed into pieces and expertly painted separately. Everything from that to the well-placed lighting, I think this is my favorite PC out of the bunch.
The second is the AMG Project. This case has a very BIOtech sort of look and feel and is absolutely cool. This case is a complete re-work of the Cooler Master C700P case. This Modder had to come up with a new motherboard tray and unique 3D printed parts for the base. And on the front of the case you can see a Mercedes logo, which I'm not sure why, but looks cool nonetheless.
Are you into modding your gaming pc case? I'd love to see it!
If you are into PC modding or building, comment below and share a link to your mod, I'd love to see it! Or if you are into PC building and looking to build your next PC, visit our Best of 2021 Gaming PC Builds of the Month.