Jump to 2015 Black Friday PC Build Deals for –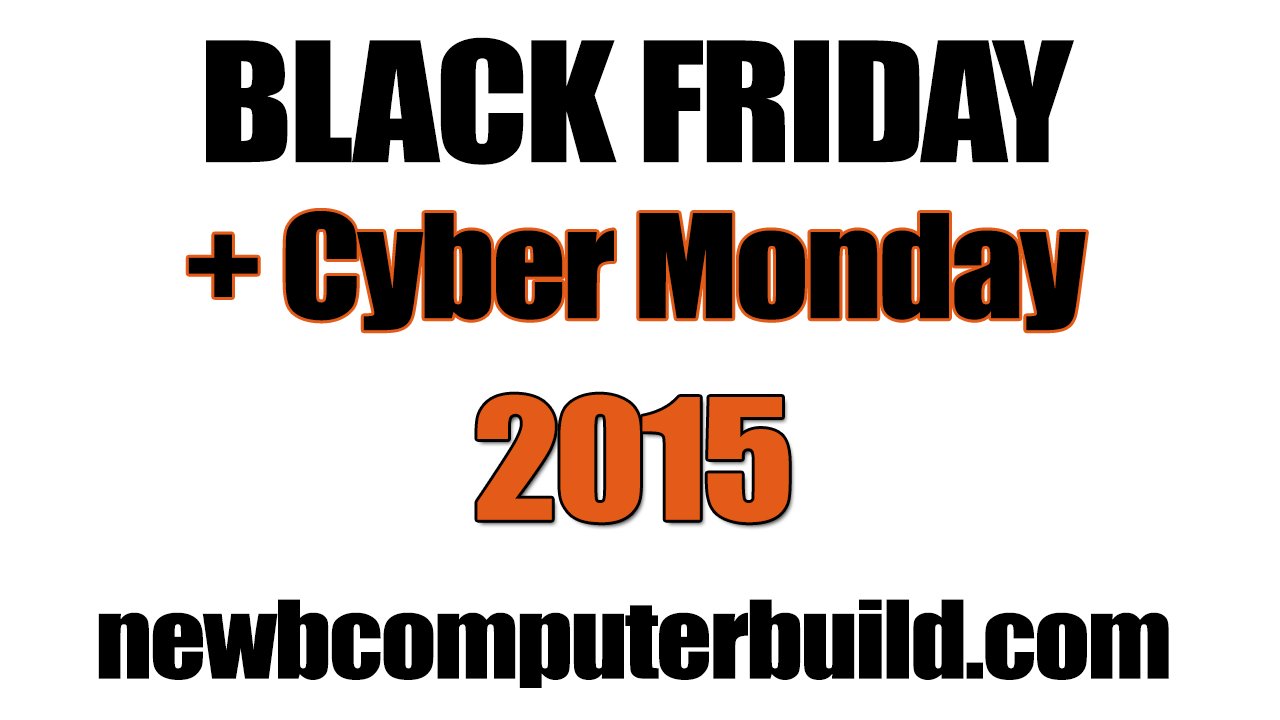 One of the most exciting times of the year to purchase gaming pc hardware can be Black Friday (November 27th 2015) and/or Cyber Monday (November 30th, 2015). Since I've had several individuals mention that they either want Black Friday / Cyber Monday PC Builds, ideas on what might go on sale or have alluded that they may wait until Black Friday / Cyber Monday to purchase hardware, I have decided to attempt an article on any sales that I've found in the days leading up to those days. Now, of course none of the hardware I include below will be comprehensive as I have no way of 100% knowing the entirety of what may go on sale on the days of, but it will be an attempt to showcase what is on sale now and what has been stated a head of time. I will also try to revise the builds on both dates as well, so please bear with me as this article is somewhat of a test and even though I include a specific piece of hardware in one of the build tables below, it doesn't mean it's the end all best price you can possibly find, it's simply the best I've found – so with that said feel free to leave any deals you may find in the comments too.
Now with regards to the builds, I'm simply going to include the usual three build tables below from the latest gaming pc builds of the month article and post within the tables the links to the on sale hardware and the estimated costs. This may mean there could be several choices for each category of hardware (for example RAM) with several sales. I also thought that this would be the best approach as those trying to build complete rigs can get a better picture of what their builds may look like will the hardware showcased. Also keep in mind that this is a work in progress and I will try to keep it as up to date as possible – if you have other sales that you think should be mentioned then please leave a comment and share that with everyone and perhaps I will include that in the article as well.
*Update notes:
1. Black Friday / Cyber Monday High-End PC Build Hardware
So we will start out with the typical $1500 gaming pc build of the month, with the obvious goal of downsizing the costs as much as possible. I will link any good deals that I find that are relevant to this build, otherwise you will see blank spaces where I have yet to find either a relevant or a quality piece of hardware that's on sale. So if you want to see the complete build, do refer to the November 2015's gaming pc builds article for a complete list of all three builds.
2. Black Friday / Cyber Monday Mid-Range PC Build Hardware
The hardware you see below is based on the compatibility to the $1000 gaming pc build of the month. That means that I will included any hardware that would be compatible with that build and any hardware worth mentioning that is on sale based on what I would usually recommend. If you see any blank spaces, that means nothing has been found yet for that particular type of hardware and if you find any please leave a comment below.
3. Black Friday / Cyber Monday Standard PC Build Hardware
The following is based on the $600 gaming pc build of the month, so all of the hardware included below will be relevant and compatible with that build. I will include any relevant sales to this build below in terms of compatibility, what is actually on sale and worthy of mentioning. If no sales have been found, you will simply see blank space for that particular piece of hardware.
Black Friday / Cyber Monday Gaming PC Peripherals
These are some peripherals that gamers may be interested in and are based on the Gaming PC Peripherals of the month article. There seem to be numerous monitors included so far, so if you are in the market for one of those then this may be the time to purchase, otherwise keep checking back and I'll try to keep this list as up to date as possible.