Build Overview
Looking for a spiffy $1500 gaming pc build? Then you are in the right place. Here you will find the very best up-to-date $1500 budget gaming pc builds updated monthly here at Newb Computer Build. If you are in the market for a pc build for around $1500, then you should be able to expect gameplay that exceeds expectations at resolutions of high FPS 2K resolutions into 4K. That is being able to play pc games at well over 60FPS at 1080p, and 1440p resolutions - so do check the type of monitor you'll be using.
The hardware below is chosen based on two main things, performance, and quality for the best possible price. All of the hardware is conveniently linked to Amazon.
Best of luck when planning your next gaming pc build and should you have any questions feel free to get in touch. If you are in the market for another budget you can also check out the other gaming pc build budgets.
The Best $1500 Gaming PC Build 2022
Performance: Game with Extreme settings and High FPS at resolutions of 1920x1080 (1080P) & 2560x1440 (1440p) + good gameplay at 4K
*This Gaming PC Build is powered by the Intel Core i5-12400 CPU and an RTX 3070 Graphics Card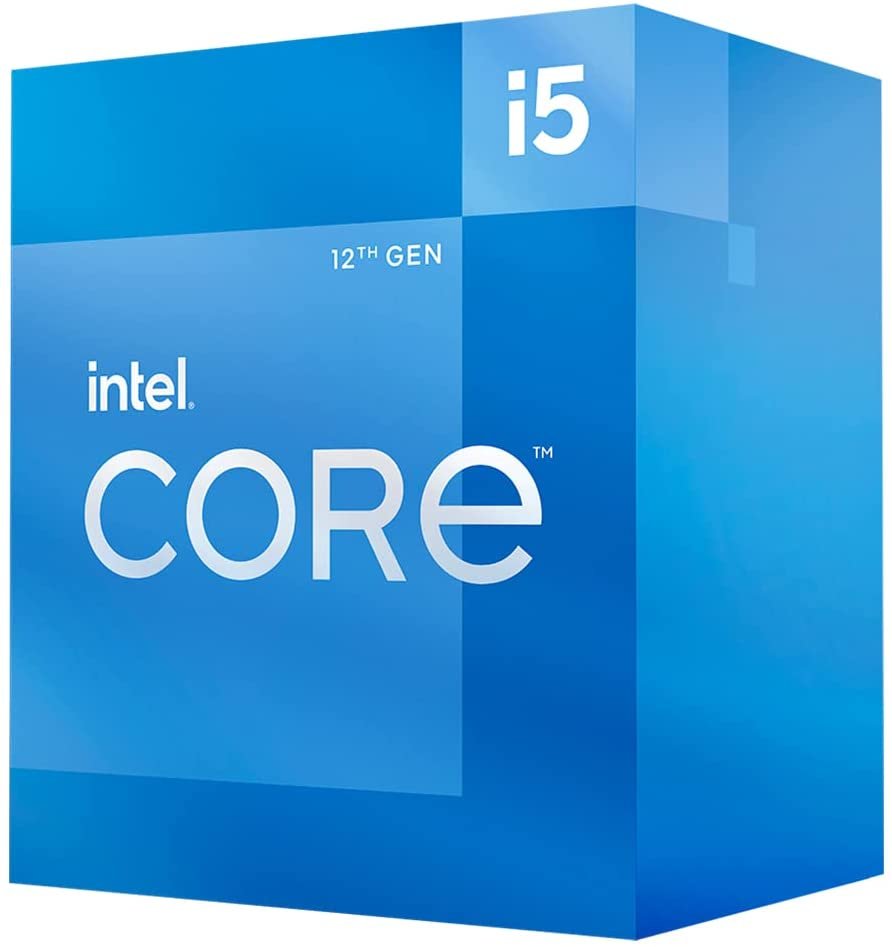 *Newer addition and faster than the previous Ryzen chip in this build.
6 Processor Cores and 12 Threads

4.4 Max GHz, 2.5 base GHz

Compatible with Intel 600 Series Chipset based motherboards

Intel UHD Graphics 730 included

Intel Laminar RM1 Cooler included
Amazon Price: $169.99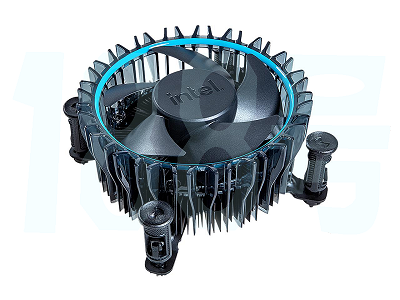 2. Cooler: Intel Laminar RM1 (*Included with CPU)
The Intel i5 12400 comes with the Intel Laminar RM1 Cooler included. This cooler will work just fine, however, if you want to really get the most out of overclocking (should you choose to), then you may want to purchase a better CPU cooler.
Intel LGA 1700 Socket: Supports 12th Gen Intel Core Series Processors

DDR4 Compatible: Dual Channel DDR4, 4 DIMMs

Sturdy Power Design: 8+1+1 Phases Hybrid Digital VRM Design, Premium Choke and Capacitors, 8-pin Solid Pin CPU Power Connector

Comprehensive Thermal Design: Advanced Thermal Design, Fully Covered MOSFET Heatsinks, M.2 Thermal Guard

Next Gen Connectivity: PCIe 4.0, Dual NVME PCIe 4.0 x4 M.2, USB 3.2 Gen2 Type-C, HDMI 2.0

Fast Networking: 2.5GbE LAN, WIFI 6 802.11ax

Dynamic Audio: High-End Audio Capacitors, Audio Noise Guard

Fine Tuning Features: RGB FUSION 2.0, Supports Addressable LED & RGB LED Strips, Smart Fan 6, Q-Flash Plus Update BIOS without installing, CPU, Memory, and GPU
Amazon Price: $164.99
The RTX 3070 is a phenomenal graphics card for gaming and will push your gaming performance to be able to play at the highest settings with high FPS into 1440p gameplay and beyond.
Cost (Amazon): $778.44
16GB of RAM is the perfect spot for any high-end gaming pc - included is a 16GB kit of Corsair Vengeance LPX.
Amazon Price: $67.99

Capacity: 1TB but Up to 2TB with sequential reads/writes up to 2400MB/s/1900MB/s

NVMe PCIe interface, marking the next step in storage innovation

Includes SSD management software for performance optimization, data security, and firmware updates

5-year limited warranty
Amazon Price: $89.99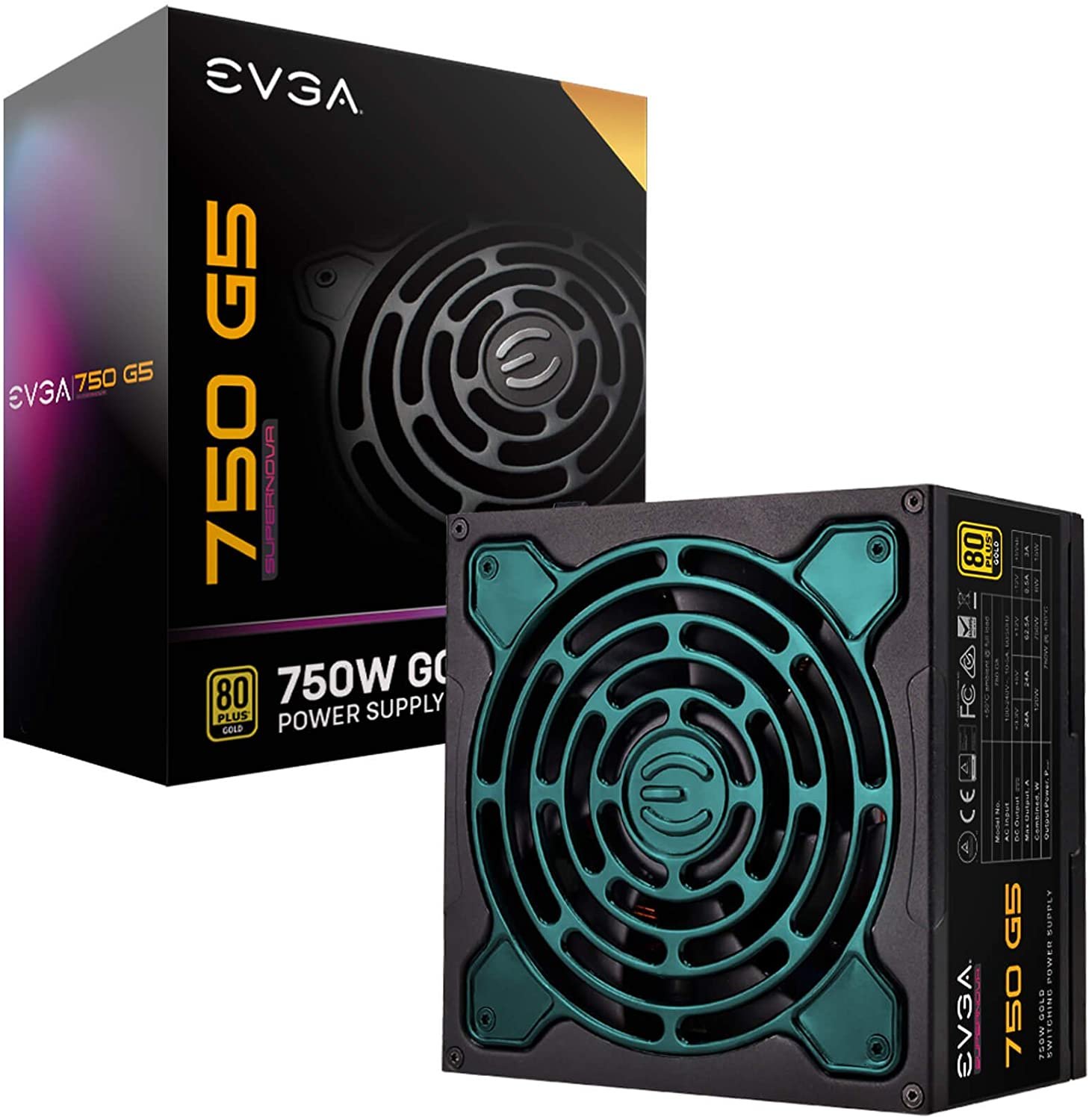 80 plus Gold certified, with 91% efficiency or higher under typical loads

Fully modular to reduce clutter and improve airflow

100% Japanese capacitors, active clamp +DC-DC converter design to improve 3.3V./ 5V. Stability

Fluid Dynamic Bearing fan and EVGA eco mode for ultra-quiet operation and increased lifespan

NVIDIA SLI & AMD Crossfire Ready

Fully Modular to reduce clutter and improve airflow
Amazon Price: $119.99
Combining innovative cable management, concentrated airflow, and proven CORSAIR build quality, the 4000D is a fitting choice for an immaculate high-performance PC.

The CORSAIR RapidRoute cable management system makes it simple and fast to route your major cables through a single channel, with a roomy 25mm of space behind the motherboard for all of your cables.

Includes two CORSAIR 120mm AirGuide fans, utilizing anti-vortex vanes to concentrate airflow and enhance cooling.

A spacious interior fits up to 6x 120mm or 4x 140mm cooling fans, along with multiple radiators including 360mm in front and 280mm in the roof (dependent on RAM height).

Put modern connections within easy reach with a front I/O panel including a USB 3.1 Type-C Port, USB 3.0 port, and a combination audio/microphone jack
Amazon Price: $94.99
ESTIMATED PRICE (May 2022): $1486.38
The Best $1500 Gaming PC Build Details
The above gaming PC build is the best possible build you can get for $1500 for gaming, which will get you amazing performance in higher resolution pc gaming.
We have now introduced the brand spanking new Intel Core i5-12400 CPU to the $1500 gaming pc build, which replaces AMD's Ryzen 5600X CPU. Intel's newest line of CPU's has been shown to outperform in the mid to high-tier CPUs and the i5 12400 outperforms the Ryzen 5 5600X in single-core, multi-core and gaming benchmarks, so it now takes this spot.
Paired with the Intel i5 12400 CPU, is also a very exciting inclusion - the  RTX 3070 graphics card. This card can easily max games out in any game at 1440p and plays well into 4K resolution, hitting easily 60fps in some mainstream games. I have some good news, GRAPHICS CARDS are cheaper now, enjoy!
The motherboard included is a GIGABYTE B660 to go with the newer Intel i5 12400 CPU. This is a newer board, that is on the more budget side and is a MATX board, but will support everything included and supports overclocking. Here are the specifications (for the full specifications, please visit gigabyte.com):
Supports 12th Gen Intel®

 

Core™ Series Processors​​
Dual Channel Non-ECC Unbuffered DDR4, 4 DIMMs​​
8+1+1 Hybrid Digital VRM Design with DrMOS*​​
Fully Covered Thermal Design with High Coverage VRM Heatsinks​
Fast 2.5 GbE GAMING LAN with Bandwidth Management​​
Triple Ultra-Fast NVMe PCIe 4.0/3.0 x4 M.2 with Thermal Guard​​
SuperSpeed USB 3.2 Gen 2 Type-C®

 

delivers up to 10Gb/s transfer speeds​
Pre-installed IO Shield for easy and quick installation​
High Quality Audio Capacitors and Audio Noise Guard​
RGB FUSION 2.0 supports Addressable LED & RGB LED Strips​​
Smart Fan 6 Features Multiple Temperature Sensors, Hybrid Fan Headers with FAN STOP​​
Q-Flash Plus Update BIOS without Installing the CPU, Memory and Graphics Card​​
The $1500 pc build sports a total of 16GB of Corsair Vengeance 3600 Mhz Memory. For storage, included is a Crucial P2 1TB NVMe SSD, which isn't bad for a budget NVMe drive and definitely not bad if you are used to standard SATA SSD's.
To power, this superb pc build, the Included power supply this month is the EVGA G5 Super Nova 750W -- a fully modular gold-rated psu with up to 91% efficiency in power usage.
The PC case included is the Corsair 4000D pc case. The 4000D is a great-looking, high-airflow mid-tower case built for enthusiasts and for those who want to keep their build as cool as possible. For full specifications and more details please visit corsair.com.
Upgrades for the Best $1500 PC Build
The above build should fit nicely into a $1500 pc build budget, however, what if you have more to spend or want some upgrade ideas for in the future when you do have more to spend - well that's where the best $1500 PC Build alternatives come into play.
The below hardware upgrades are compatible with the above pc build should you need more CPU, GPU, memory, cooling or storage performance.
Best of luck building your best possible $1500 gaming pc build this 2022. If you have any questions be sure to leave a comment or simply join our Facebook Group to help grow a great gaming pc build community: Gaming PC Builders Facebook Group.