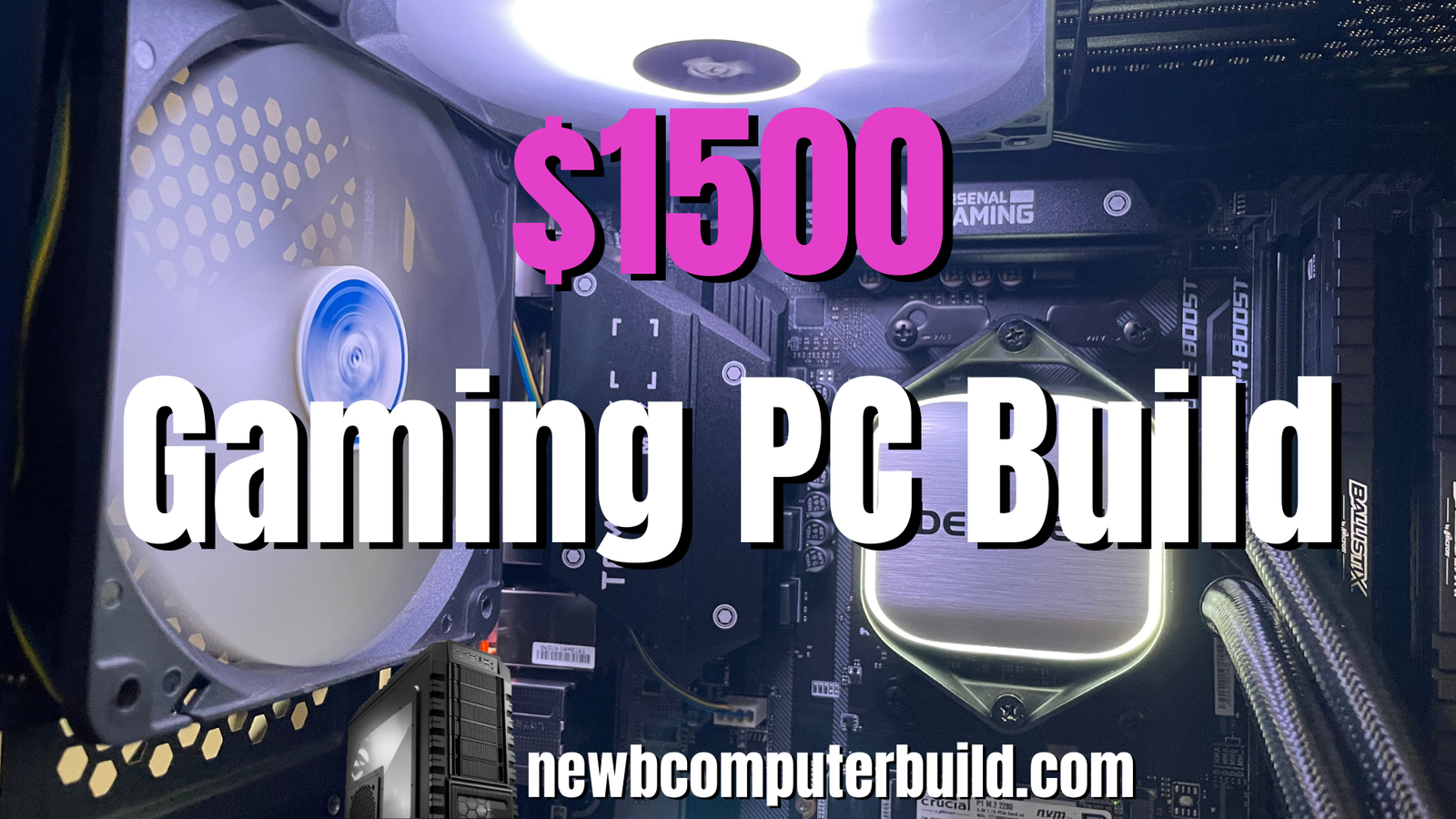 Build Overview
Looking for a spiffy $1500 gaming pc build? This build is kept up to date every month so that you can get the best possible $1500 gaming PC build that's up to date.  Here you will find the very best up-to-date $1500 budget gaming pc builds updated monthly here at Newb Computer Build. If you are in the market for a pc build for around $1500, then you should be able to expect gameplay that exceeds expectations at resolutions of high FPS 2K resolutions into 4K. That is being able to play pc games at well over 60FPS at 1080p, and 1440p resolutions - so do check the type of monitor you'll be using.
The hardware below is chosen based on two main things, performance, and quality for the best possible price. All of the hardware is conveniently linked to Amazon.
Best of luck when planning your next gaming pc build and should you have any questions feel free to get in touch. If you are in the market for another budget you can also check out the other gaming pc build budgets.
The Best $1500 Gaming PC Build 2023
Performance: Game with Extreme settings and High FPS at resolutions of 1920x1080 (1080P) & 2560x1440 (1440p) + good gameplay at 4K
*This Gaming PC Build is powered by the Intel Core i5-13600K CPU and an RX 6800 XT Graphics Card
14 cores (6 P-cores + 8 E-cores) and 20 threads. Integrated Intel UHD Graphics 770 included

Performance hybrid architecture integrates two core microarchitectures, prioritizing and distributing workloads to optimize performance

Up to 5.1 GHz unlocked. 24M Cache

Compatible with Intel 600 series and 700 series chipset-based motherboards

Turbo Boost Max Technology 3.0, and PCIe 5.0 & 4.0 support. Intel Optane Memory support. No thermal solution included
Amazon Price: $319.98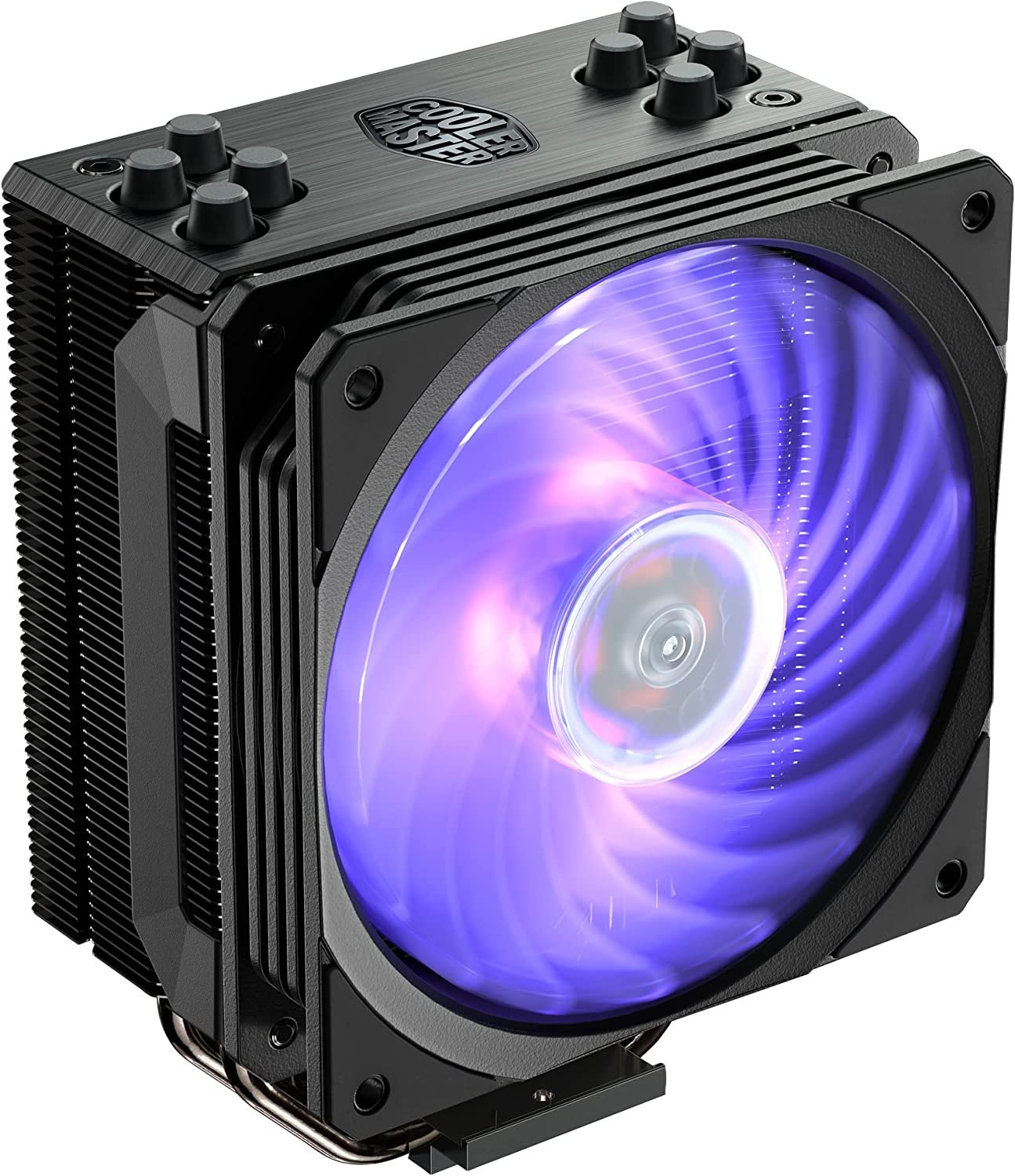 *The 12600K needs a CPU cooler, and this is a great option for an affordable air cooling solution.
Sleek Finishing: Anodized gun-metal black with brushed aluminum surface finish to the top cover for a more refined look

Nickle Black: The nickel plated jet black also enhances radiation cooling performance

Direct contact technology: 4 Heat Pipe with exclusive direct contact technology effectively provides excellent heat dissipation; Air flow: 57.3 CFM; Noise level: 30.0 decibels

Precise Air Flow: Stacked fin array ensures least airflow resistance which allows cooler air flow into the heat sink

RGB LED controller: The wired RGB LED controller allows for customizable colors and effects with just the touch of a button
Amazon Price: $56.99
*The Intel 12600K is a great CPU that can also be overclocked. If you are more of an enthusiast, you could opt for a more expensive Z690 motherboard for better overclocking, but realistically the actual performance benefits will be small when taking the differences of cost into consideration.
Dual Channel DDR4 Memory Technology

4 x DDR4 DIMM Slots

Supports DDR4 non-ECC, un-buffered memory up to 5000+(OC)
Amazon Price: $109.99
The Radeon RX 6800 is a FANTASTIC gaming card and will crush ANY game you throw at it. In fact, it may be too much card for most gamers, but it is a phenomenal graphics card for gaming and will push your gaming performance to be able to play at the highest settings with high FPS into 1440p and plays very well at 4K.
If you can swing it, an alternative card that offers DLSS and DXR is The RTX 3080, However, the cost of this card bumped up a bit this month, and it will be a bit more than the 6800.
Cost (Amazon): $599.99
16GB of RAM is the perfect spot for any high-end gaming pc - included is a 16GB kit of Corsair Vengeance LPX.
Amazon Price: $57.99

Capacity: 1TB but Up to 2TB with sequential reads/writes up to 2400MB/s/1900MB/s

NVMe PCIe interface, marking the next step in storage innovation

Includes SSD management software for performance optimization, data security, and firmware updates

5-year limited warranty
Amazon Price: $75.81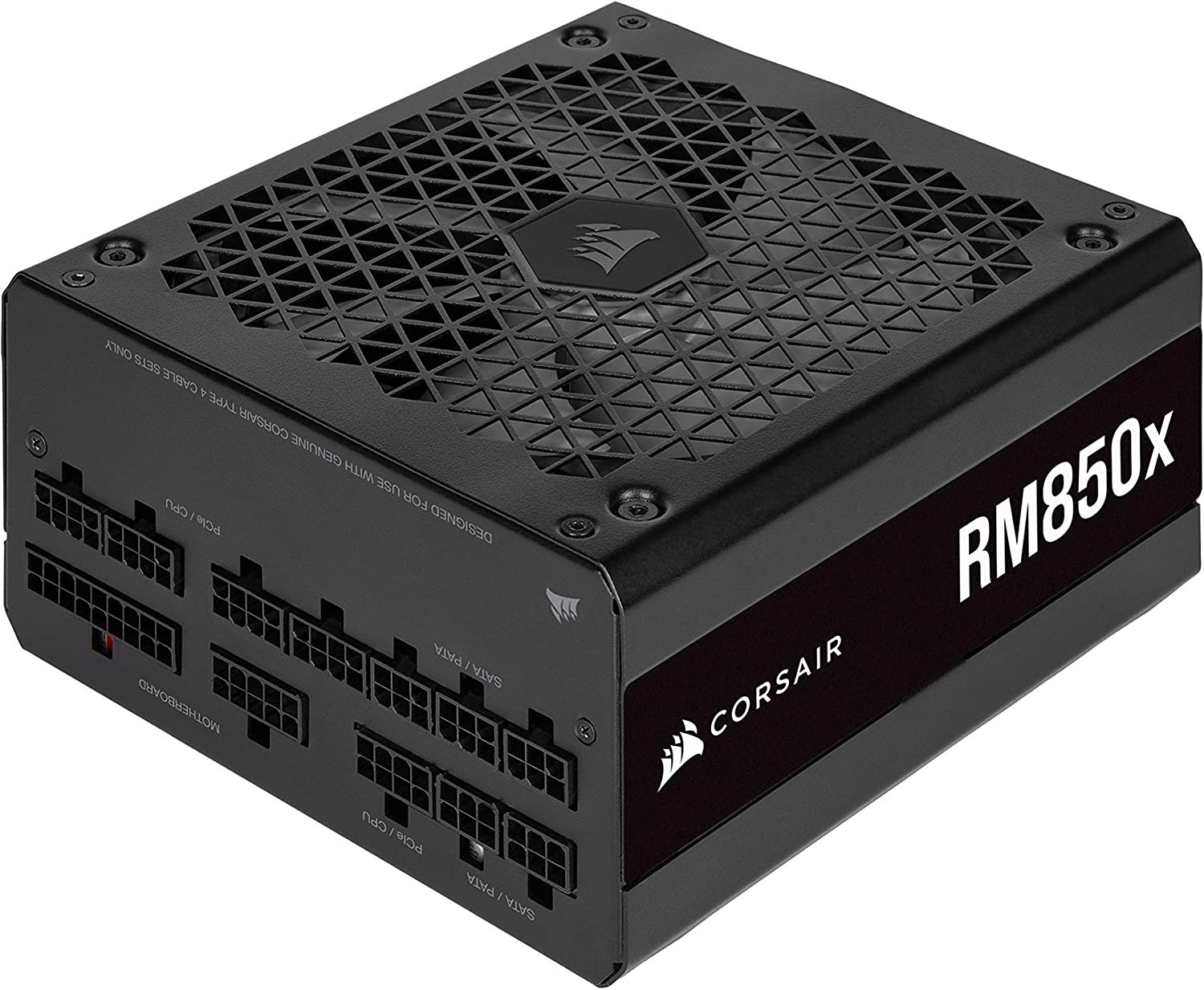 Fully modular, so you only connect the cables that your system needs.

A 135mm ML fan utilizes a magnetic levitation bearing and custom engineered rotors for high performance, low noise, and superior reliability.

EPS12V connector for compatibility with modern graphics cards and motherboards.

100% Industrial-grade, 105°C rated Japanese capacitors ensure unwavering power and reliability.

Supports Modern Standby sleep mode for extremely fast wake-from-sleep times and better low-load efficiency.

Zero RPM fan mode for near-silent operation at low to medium loads.

Resonant LLC topology with DC-to-DC conversion provides clean, consistent power, reduces coil whine for quieter operation, and enables use of more energy efficient sleep states.

Ten-year warranty for complete peace of mind.
Amazon Price: $139.97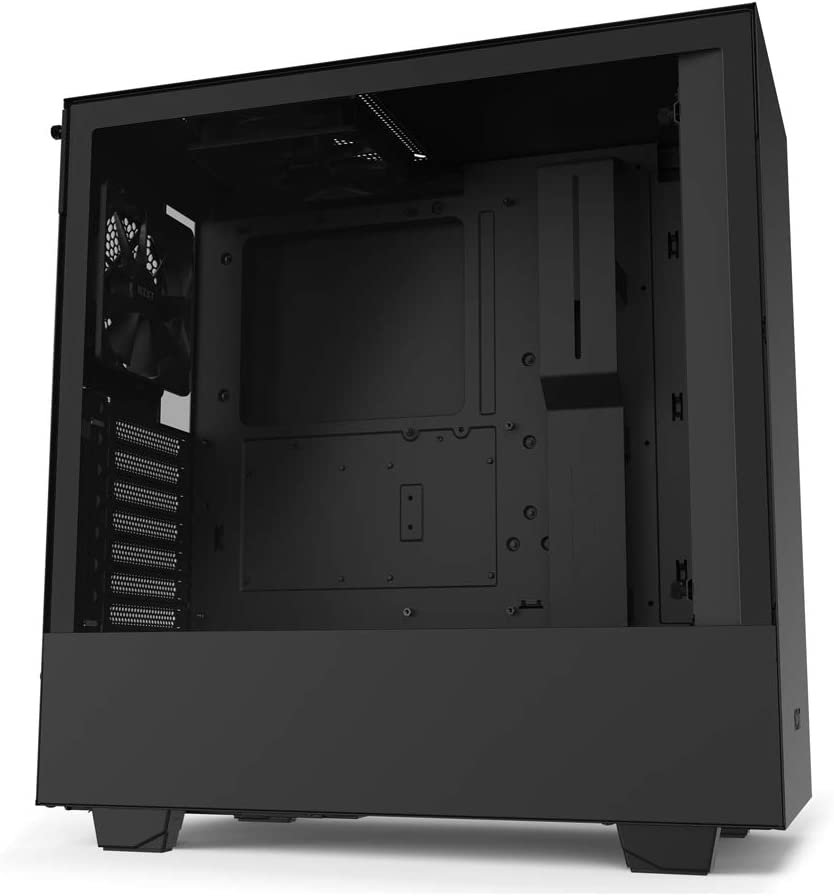 New features: Front I/O USB Type-C Port and Tempered glass side panel with single screw installation

Enhanced cable management: Our patented cable routing kit with pre-installed channels and straps makes wiring easy and intuitive

STREAMLINED COOLING: 2 Aer F120mm fans included for optimal internal airflow and the front panel and PSU intakes include removable filters, removable bracket designed for radiators up to 240mm - simplifies the installation of either closed-loop or custom-loop water cooling

Motherboard support: Mini-ITX, MicroATX, and ATX
Amazon Price: $59.99
ESTIMATED PRICE (January 2023): $1420.71

The Best $1500 Gaming PC Build Details
The above gaming PC build is the best possible build you can get for $1500 for gaming, which will get you amazing performance in higher resolution pc gaming.
We have now introduced the brand spanking new Intel Core i5-13600K CPU to the $1500 gaming pc build, which is a great bump up from previous months -- the 13600K is a phenomenal new gaming CPU that is easily the best gaming CPU for this price range giving you top-notch gaming performance and more.
Paired with the Intel i5 13600K CPU, is also a very exciting inclusion - the RX 6800. This card can easily max games out in any game at 1440p and plays well into 4K resolution, hitting 60fps in most games at 4K. I have some good news, GRAPHICS CARDS are cheaper now, enjoy!
If you want a card that supports DLSS then the RTX 3080 is your go-to, however, this month they are priced a tad high and stock is low, with the release of NVIDIAs newer RTX 4080 and 4090 cards.
This month, we also have the Cooler Master Hyper 212 Black Edition RGB CPU Cooler, which is paired with the Intel 12600K as it doesn't come with a stock cooler. The Hyper 212 has been a long-standing staple air cooler and is a great pair for this build.
The motherboard included is a Gigabyte B660M DS3H motherboard. All this build really needs is a B660, and realistically the 12600K can overclock ok, but you would get minimal boosts -- so unless you are a true enthusiast and want to pump every piece of juice out of 12600K, then you could also consider a Z690 motherboard for a larger cost.
The best $1500 pc build of the month sports a total of 16GB of Corsair Vengeance 3600 Mhz Memory. For storage, included is a Crucial P2 1TB NVMe SSD, which isn't bad for a budget NVMe drive and definitely not bad if you are used to standard SATA SSDs.
To power, this superb pc build, the Included power supply this month is the Corsair RMx Series 850x -- a fully modular gold-rated PSU with enough juice to power this build.
The PC case included is the NZXT H510 pc case. This case has been used in many a PC build and replacing the previously included (also great case ), the Corsair 4000D, to trim some costs this month. Both are great cases, so if you can afford a little more and prefer the 4000D, the option is still there.
Upgrades for the Best $1500 PC Build
The above build should fit nicely into a $1500 pc build budget, however, what if you have more to spend or want some upgrade ideas for in the future when you do have more to spend - well that's where the best $1500 PC Build alternatives come into play.
The below hardware upgrades are compatible with the above pc build should you need more CPU, GPU, memory, cooling or storage performance.
Best of luck building your best possible $1500 gaming pc build this 2023. If you have any questions be sure to leave a comment or simply join our Facebook Group to help grow a great gaming pc build community: Gaming PC Builders Facebook Group.