PC Build Navigation:
The Best $1000 PC Build for March 2023 Update:
The best $1000 gaming PC build has HUGE upgrades for March 2023 — with a significant CPU upgrade to the Intel i5 13600KF, bringing in next-gen possibilities and more. I do want to caveat though, that this build does come in slightly over budget — and if you have a strict $1000 this month, you can also consider a slight downgrade in CPU, and go with something like the Intel i5 12400F.
There's also been a bump in graphics this month over to an RX 6700 XT, which brings in slightly more gaming performance and a better storage solution, going with the Crucial P3 nVME SSD this month, as well as added air cooler to go with the CPU.
Please keep in mind that every PC is and can be unique to its builder, so feel free to swap things like cases if you have your eye set on something more unique to you — and if you have any questions as per compatibility, please feel free to leave a comment.
Which March 2023 PC Build is right for you based on Your Gaming and Budget Needs?
The budgets included below should accommodate most PC gamers out there that play in many gaming settings, maxing games anywhere from 1080p to 1440p and playing really well into 4K.
If you are not sure which pc build is right for you based solely on your budget, then here is a quick breakdown of which build may be a right fit for you (*rough performance guidelines):
---
Bookmark our Best Gaming PC Builds for 2023 Page to Keep up to Date With the Monthly Gaming PC Builds, or subscribe here.
---

The Best $1000 Gaming PC Build | March 2023
Capability: Game with Extreme settings at 1920X1080 (HD) resolutions up to Higher Settings at 2560×1440 (2K)
Powered by the Intel i5 13600KF and the RX 6700 XT Graphics Card
A superb gaming chip!
(*PS: If this build is a bit over budget, you could consider a more affordable CPU for this build, such as the Intel i5 12400F ($164), which will still game great and you can use the bundled CPU cooler, which will save you even more)
14 cores (6 P-cores + 8 E-cores) and 20 threads

Performance hybrid architecture integrates two core microarchitectures, prioritizing and distributing workloads to optimize performance

Up to 5.1 GHz unlocked. 24M Cache

Compatible with Intel 600 series and 700 series chipset-based motherboards

Turbo Boost Max Technology 3.0, and PCIe 5.0 & 4.0 support. Intel Optane Memory support. No thermal solution included. Discrete graphics required
Amazon Price: $296.96
New SickleFlow 120 Fan: Improved airflow and air pressure with revised curve blade design.

Asymmetrical 4 Heatpipes Design: Asymmetrical heat pipe design provides RAM compatibility and clearance across various platforms

Direct Contact Technology: Exclusive Direct Contact Technology using 4 copper heat pipes delivers exceptional heat dissipation

Optimal Air Flow: Stacked fin array minimizes resistance for better airflow through the heatsink

Quiet Operation: Performance fan reduces vibration for silent operation
Amazon Price: $33.99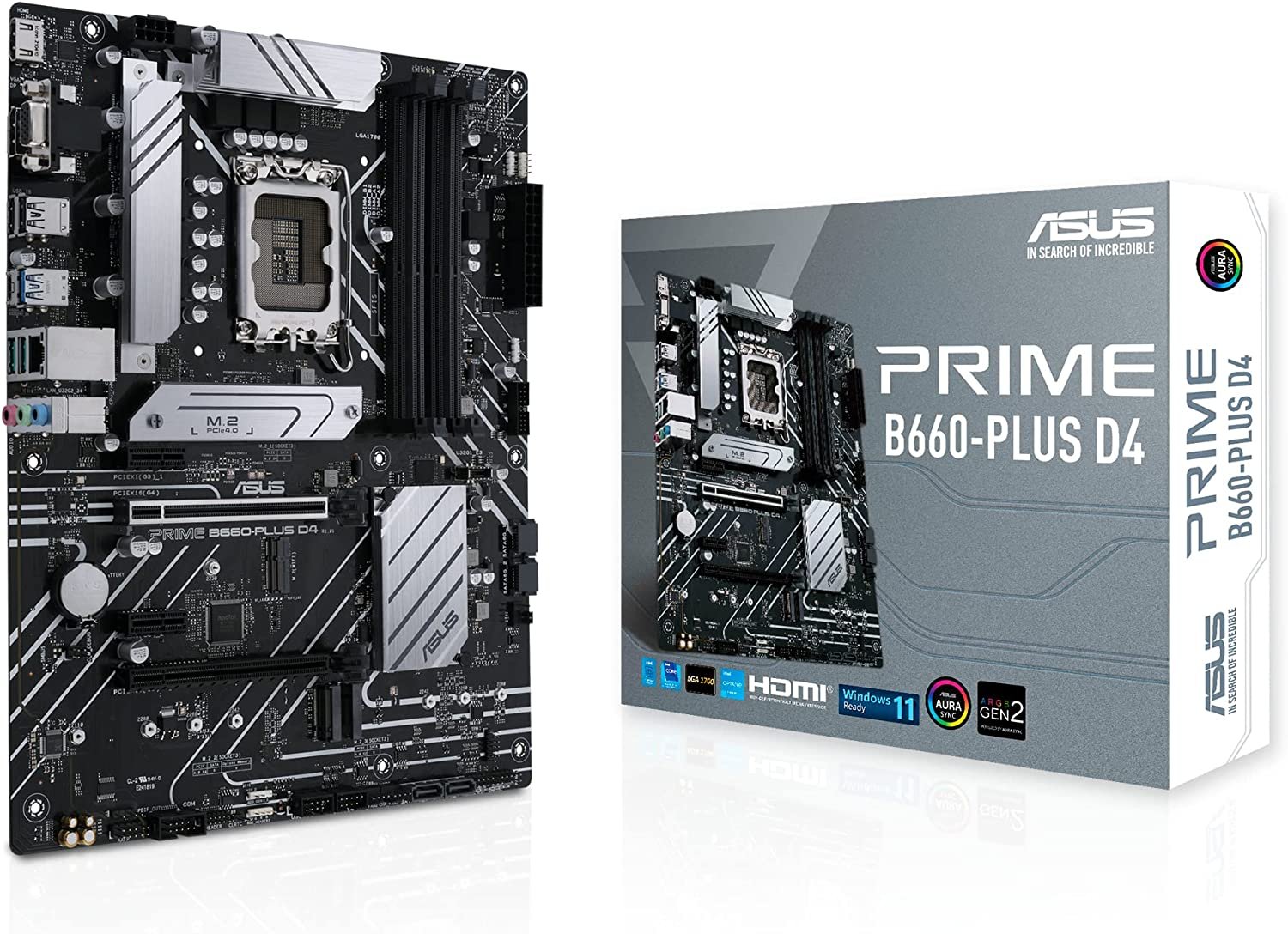 This is a great budget B660 motherboard with the following specifications:
Intel LGA 1700 socket: Ready for 12th Gen Intel Core, Pentium Gold and Celeron Processors

Comprehensive cooling: VRM heatsink, M.2 heatsink, PCH heatsink, hybrid fan headers and Fan Xpert 2+

ASUS OptiMem: Careful routing of traces and vias to preserve signal integrity for improved memory stability
Amazon Price: $124.99

The 6700 XT is a great graphics card for most standard gaming and is faster than previous cards in this bracket giving you great 1440p and 1080p performance in gaming.
Price: $369.99

Included is a total of 16GB in the best $1000 gaming pc build, which will be plenty of memory for this rig.
Amazon Price: $42.99

Capacity: Up to 2TB with sequential reads or writes up to 2400MB/s/1900MB/s

NVMe PCIe interface, marking the next step in storage innovation

Includes SSD management software for performance optimization, data security, and firmware updates

Backed by a limited 5-year warranty or up to the max endurance rating of 150 TBW
Amazon Price: $36.99
The sweet spot for this build is 650W of juice -- and I'm a big fan of be quiet!'s pure power line of PSUs.
80 PLUS Gold efficiency (up to 93.3%)

Modular cables for maximum build flexibility

Two strong 12V-rails

Silence-optimized 120mm be quiet! fan

Advanced stability and voltage regulation thanks to LLC, SR and DC-to-DC
Amazon Price: $99.90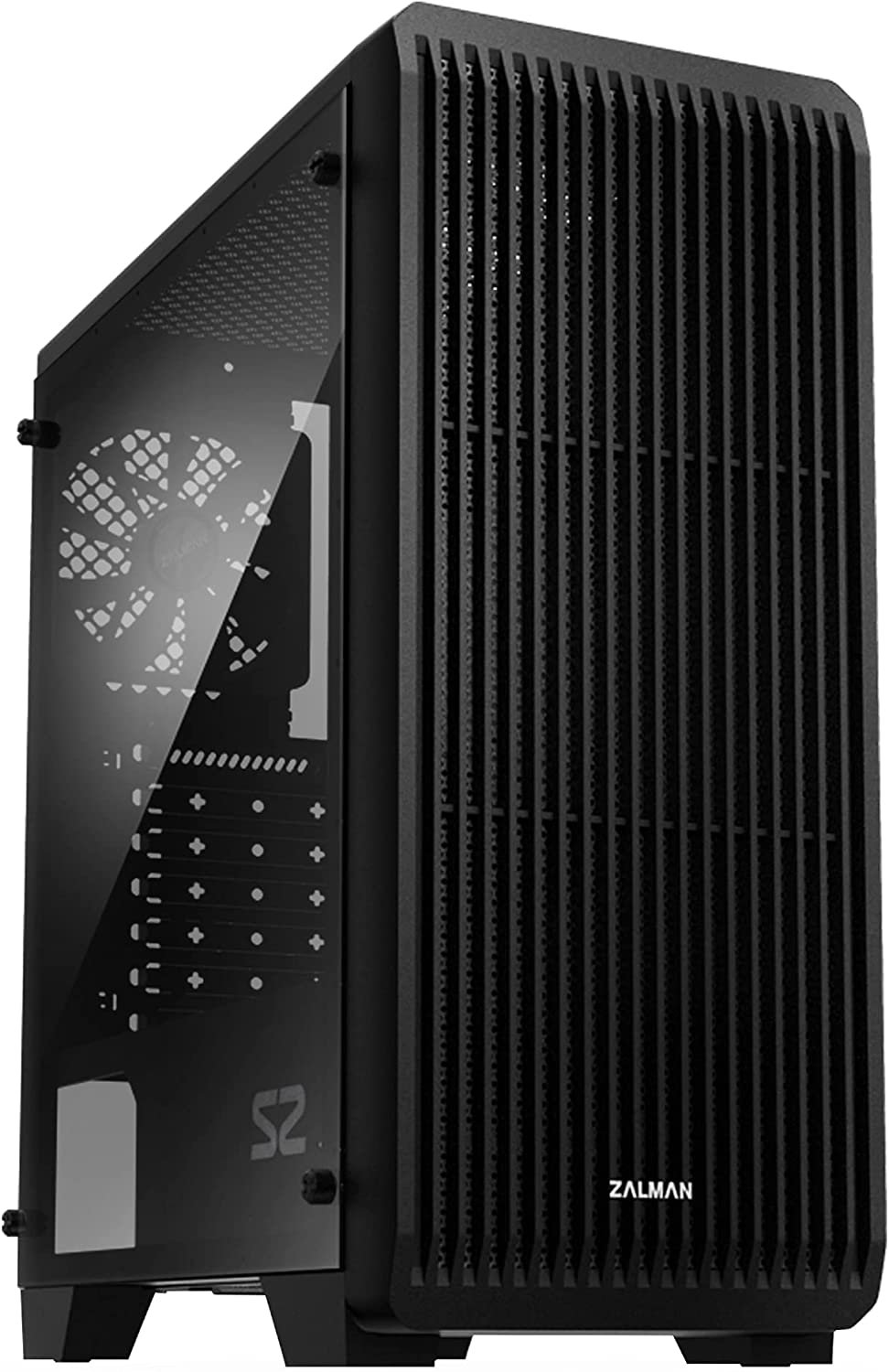 Full Acrylic Side Panel for ATX Mid Tower Computer PC Case

Front Design for maximized Airflow with two front 120mm fan pre-installed (& one rear 120mm fan pre-installed)

Convenient Interface with one USB, 3.0 & two USB 2.0

Power Supply unit dedicated space for improved cooling performance

7 PCI Expansion Slots with Bottom & Top Magnetic Dust Filter
Amazon Price: $59.99
Estimated Cost (March 2023):  $1,066
Overview | $1000 Best Gaming PC Build 2023
The March $1000 PC build includes an Intel i5 13600KF CPU, a huge jump in CPU performance, which we add in a required air cooler — however you could also upgrade this should you feel the need or simply for your own aesthetic appeal to an AIO, such as the one included in the upgrade suggestions on the official best $1000 pc build page.
The real performance driver behind this build is the RX 6700 XT graphics card, which is in stock at the moment of posting this article and has improved significantly in cost this month.
This $1000 pc build will play games smoothly at a high refresh rate of 1080p gameplay and really well into 1400p (2K) resolution gameplay at high FPS.
$1000 Gaming PC Build of the Month Upgrades
To read the full overview and for a list of hardware alternatives, please visit the FULL Best $1000 Gaming PC Build Page
If you visit the full overview for the best $1000 build you'll also find hardware alternatives and upgrades. This can be upgraded hardware including a better graphics card, more memory, or even more storage space should you need it.
---
Operating Systems for Your Gaming PC
Do keep in mind that you will also need an operating system, however, it's not too difficult to find keys for windows 11 online, you will need to install it using something like a USB key or external drive.
The Best $1000 PC Build for March 2023 Overview Video
If you prefer to check out a video overview of the $1000 PC build, then look no further. And please remember if you have any questions or comments on your build to leave them below and I'll try my best to help you out. Best of luck building your next best PC build!